In this article we will share a list of car brands, car manufacturers, automotive companies or whatever you want to call it. This list also includes the subsidiaries and subcontractors of large automotive companies.
Cars and motorcycles brands list
The cure
AGCO
Agrale
Alfa Romeo
Aston Martin
Astra Iveco
Audi
Bentley
BMW
BMW Sauber F1 Team
Bugatti
Buick
Cadillac
Cameco
Case
Caterpillar
Changan
Changan Automobile
Chery
Chery Automobile
Chevrolet
Chongqing Lifan Industry
Chrysler
Citroën
Dacia
Daewoo
DAF
Daihatsu
Daimler AG
Datsun
Detroit Diesel
Dodge
Emgrand
Englon
FERRARI
FIAT
FIAT Chrysler Automobiles
Flexy-Coils
Ford
Ford Motor Company
Freightliner
Fujy Heavy Industries
Geagle
Geely
Geely Automobile Holdings Ltd
General Motors
GMC
Hesston
Hymn
Holden
Honda
Hummer
Hyundai
Infiniti
International
Irisbus Iveco
Isuzu
Iveco
Iveco Magirus
JAC
JAC Motors
JAGUAR
Jaguar Cars
Jeep
Jianghuai Automobile Co. Ltd
John Deere
Karry
KIA
Kia Motors
Kobelco
Komatsu
Lada
Lamborghini
Lancia
Land Rover
Lexus
Lifan
Lincoln
Lobini
Lotus Cars
Lynk & amp; Co
Mack Trucks
Mahindra
MAN
MAN SE
Maserati
Massey Ferguson
Maxus
Maybach
Mazda
MCLAREN
McLaren Mercedes F1
Mercedes-Benz
Mercury
MF Industrial
MG Rover
Mini
Mitsubishi
Mitsubishi Fuso Truck and Bus Corporation
Mitsubishi Motors
MTU
New Holland
Nissan
Opel
Orion
Peugeot
Pontiac
Porsche
Proton
PSA Peugeot Citroën
Qorus
Rely
Renault
Renault Nissan
Renault Trucks
Riich
Roewe
Rolls-Royce
Saab
SAIC
Samsung Motors
Saturn
Scania
Scania
Scion
SEAT
Setra
Shanghai Automotive Industry Corporation
Smart
Spyker
Spyker F1 Team
SsangYong
Sterling Trucks
Subaru
Suzuki
Tata Motors
Thomas Built Buses
Tofas
Tofaş
Toyota
Troller
UD Trucks
Valtra
Vauxhall
Volkswagen
VOLVO
Volvo Cars
Volvo Trucks
Western Star Trucks
Yuejin
Škoda Auto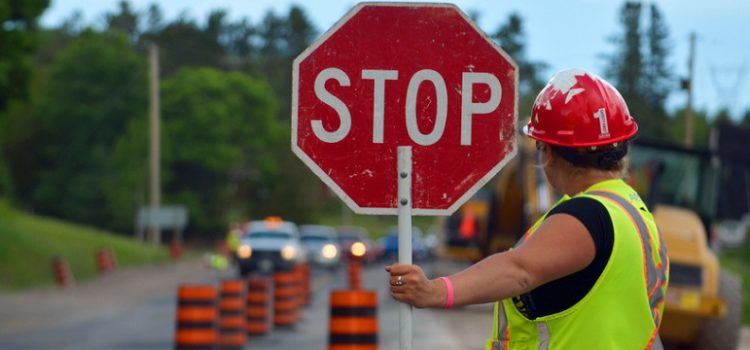 List of Automobile Manufacturers Groups
Below is another list of car manufacturers along with their divisions and subsidiaries.
1. General Motors Company (United States)
Buick
Cadillac
Chevrolet
GMC
GM Daewoo
Holden
Hummer
Oldsmobile
Pontiac
FAW Group Corporation [1]
2. Volkswagen Group AG (Germany)
Audi
Bentley
Bugatti
Lamborghini
MAN
Porsche
Scania
SEAT
Škoda
Volkswagen
Volkswagen Commercial Vehicles
Volkswagen Trucks and Buses
3. Toyota Motor Corporation (Japan)
Daihatsu
Hino Motors
Lexus
Ranz
Scion
Toyota
4. Hyundai Motor (South Korea)
5. Ford Motor Company (United States)
6. Nissan (Japan)
Datsun
Infiniti
Nissan
Nismo
Venucia
7. FCA (Fiat Chrysler Automobiles) (Italy)
Abarth
Alfa Romeo
Chrysler
Dodge
Ferrari
Fiat
Jeep
Lancia
Maserati
Mopar
Ram
8. PSA Peugeot Citroën SA (France)
Citroën
Peugeot
Opel
Vauxhall
DS Automobiles
9. Honda Motor Company (Japan)
10. Renault (France)
Dacia
Renault
Renault Samsung
11. Suzuki Motor Corporation (Japan)
12. BMW AG (Germany)
13. Daimler AG (Germany)
BharatBenz
Denza
Freightliner
Master
Mercedes-AMG
Maybach
Mercedes-Benz
Mercedes-Benz (Bus)
Mitsubishi Fuso
Setra
Smart
Thomas Built
Western Star
14. Mazda Motor Corporation (Japan)
15. Mitsubishi Motors Corporation (Japan)
16. Dongfeng Motor Corporation (China)
17. Tata Motors, Ltd (India)
Hispanic
Jaguar
Land Rover
Tata
Tata Daewoo
18. Geely Automobile (China)
Englon
Emgrand
Gleagle
Geely
Maple
Volvo (Cars)
19. Beijing Automotive Industry Holding Corporation, Ltd (China)
Beijing Automobile Works
Foton (company)
20. Changan Automobile Company, Ltd (China)
Changan
Changhe
Hafei
Tiger Truck
21. SAIPA (Iran)
Pars Khodro
SAIPA
SAIPA Diesel
Zamyad
22. Chery Automobile Company, Ltd (China)
23. OAO AvtoVAZ (Russia)
24. First Automotive Group Corporation (China)
Besturn
Freewind
Haima
Hongqi
Jiaxing
Jie Fang
Vita
Xiali
25. Fuji Heavy Industries, Ltd (Japan)
26. Great Wall Motor Company, Ltd (China)
27. Isuzu Motors, Ltd (Japan)
28. Anhui Jianghuai Automobile Company, Ltd (China)
29. Brilliance China Automotive Holding, Ltd (China)
30. SAIC Motor (China)
Baojun
Maxus
MG Motor
Roewe
Soyat
Yuejin
Wuling
31. BYD Auto (China)
32. Mahindra & amp; Mahindra, Ltd (India)
33. AB Volvo (Sweden)
Mack
NovaBus
Prevost
Renault Trucks
UD Trucks
Volvo Trucks
34. China Changan Automotive (China)
35. Iran Khodro (Iran)
Iran Khodro
Iran Khodro Diesel
36. Chongqing Lifan Automobile Company, Ltd (China)
37. Proton Holdings, Bhd (Malaysia)
38. Jiangling Motors (China)
39. Fujian Motors Group (China)
Soueast Motors
King Long
Xiamen Golden Dragon
Higer Bus
40. Kuozui Motors, Ltd (Taiwan)
41. China National Heavy Duty Truck Group (China)
42. Hunan Jiangnan Automobile (China)
43. Paccar Inc. (United States)
DAF Trucks
Kenworth
Leyland Trucks
Peterbilt
44. GAZ (Russia)
45. Shaanxi Automobile Group (China)
46. ​​Qingling Motors Company Ltd. (China)
47. Ashok Leyland (India)
48. Navistar International Corporation (United States)
49. Fiat Industrial SpA (Italy)
Iveco
Irisbus
Zastava Trucks
50. Oshkosh Corporation (United States)
51. Yulon Motor (Taiwan)
Luxgen
Yulon Motor - Tobe
52. Shandong Kaima (China)
Shandong Kaima
Jubao
Aofeng
53. Guangzhou Automobile Industry Group Co Ltd (China)
Changfeng Motor
Everus
Gonow
Trumpchi
54. Micro (cars) (Sri Lanka)
55. Rongcheng Hawtai Automobile (China)
56. Caterpillar Inc. (United States)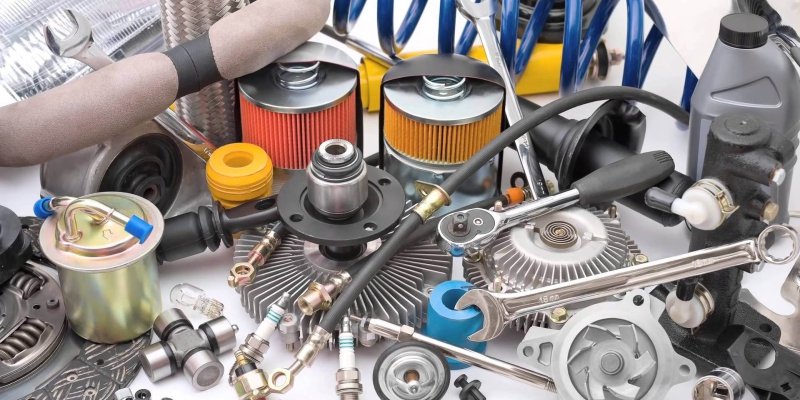 List of Automobile Brands and Extinct Manufacturers
Over time, several car manufacturers have emerged and become extinct, mainly in the USA. Now let's share a list of car brands and manufacturers that have become extinct or merged with another:
Abadal
AC Sportcar
Adamo (cars)
Aerocarene
Alba (car)
American Motors Corporation
Aptera Motors
Aurora 122 C
Austin
Auto Union
Autobianchi
Autolatina
Automobilwerk Eisenach
Bianco (cars)
Brasinca
Brasinca 4200 GT
British Leyland
Brouhot
Search
Chrysler do Brasil
Brazilian Tractor Company
Santa Matilde Industrial Company
Corona (cars)
Dacon
Daimler-Motoren-Gesellschaft
Daimler-Motoren-Gesellschaft
From Tomaso
Delage
Delahaye
DKW
Duesenberg
Ellemobil
Engages
Envemo (cars)
Envemo Camper
Fabryka Samochodów Małolitrażowych
Farus
Furglaine
National Engine Factory
GM Daewoo
Grancar Futura
Griffin (cars)
Austin Rover Group
MG Rover Group
Rover Group
Gurgel
Henry Bauchet
Hillman
Hofstetter
Horch
Hudson Motor Car Company
Industrias Kaiser Argentina
Brazilian Automobile Industry President
Innocenti
International Harvester
Jeantaud
JPX
Lafer S/A
Lassale
Mafersa
Matra (company)
Mechanical Ritter
Megastar Vehicles
Mercury (cars)
Miura (cars)
Morris Motors
Nash Motors
Nasser Brasil Motors
NSU Motorenwerke AG
Oldsmobile
Oldsmobile
Packard Motor Car Company
PAG (Cars)
Plymouth (cars)
Polski Fiat
Pontiac (General Motors)
Pontiac
Portaro
Puma Vehicles and Motors
Puma
Rambler (car)
Reliant Motor Company
Riley (car)
Rover (brand)
Rover
Russian-Baltic
Saab Automobile
SADO 550
Saturn (car)
Saturn
Simca
Simca from Brazil
Smith Flyer
Technical Society of Vehicles
SR Special Vehicles
This category contains the following 3 subcategories (out of a total of 3).
Standard Fahrzeugfabrik
Standard Superior
Stanley Motor Carriage Company
STV Uirapuru
Subcategories
Talbot
Tatra (company)
Trabant
TVR
UMM
Metal-Mechanical Union
Vemag
Vivinus
Wanderer
Wartburg (car)
Willys-Knight
Willys-Overland do Brasil
Wladimir Martins Veículos
Wolseley Motor