Learning Words is a website with the objective of teaching several languages for free, giving tips, suggestions for studying, and quickly increasing your vocabulary.
We are a team dedicated to creating content on a daily basis.
Team
---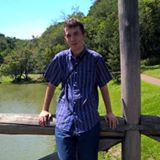 Kevin Henry
Site administrator, content creator, web designer. I don't have much patience to study, I'm currently dedicating my time in Japanese and English. I like Japanese culture and I'm the creator of the siteSuki Desu. I'm also the creator of an online course store called Digitalkw and a Quizzes site.
I am responsible for the organization and administration of the website, Facebook page and marketing.
In 2016 I want to dedicate my time to music and to learn more about culture and languages. And in my opinion the best way to learn is by writing.
---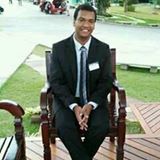 Rodrigo Basilio
A Language Lover of São Paulo, no matter the language, the difficulty, or whether it is easy or difficult to find material to study, if I like the sound of the language, at least the basics I strive to learn. I have a YouTube channel for those who want to learn languages, it's called Be a polyglot – Be a polyglot. Learning a language goes far beyond the intellect, it opens your mouth to different cultures and ways of thinking, makes you become more tolerant of cultures and customs… if you want my opinion on whether learning a language is worth it, well, I would say: "WORTH IT, A LOT!"
---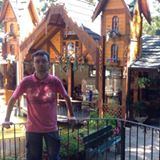 Alisson A Candiotto
A polyglot from Santa Catarina and a language lover. I have dedicated a decade to foreign language studies.
Fluent in 6 languages I have been studying 9 languages over these years. Using methods that make me immerse myself in the language and culture, I always choose a language for a reason: That it has meaning for me and that it makes a difference in my life… and all of them always bring me joy.
Knowing a language has always opened the door for me to something new, from friendship to a job opportunity, reading different articles in the original language and the satisfaction of being able to communicate with people from other parts of the world and learn about different cultures. My challenges for this year (2016) will be to learn 3 new languages, Arabic, Egyptian, Esperanto, Mandarin.