In this article we will share a complete list of words and names for football, futsal, volleyball and other popular sports teams. This list is divided into fictitious names and names of real teams from Brazil and other countries.
We have all kinds of team names you can imagine. Some are funny, iconic, strong, aggressive, stylish and with references. Whatever the objective, an amateur, semi-amateur, interclass or professional team, the names of teams and teams will help you.
The Article will also have a list of names of football teams that exist in Brazil and other countries in the world. I want to leave this article complete to alleviate your curiosity regarding team names.
Bonuses - Related Products
Before we look at the list of teams, I will recommend some football-related products that are available on Amazon Brazil. Remembering that some products have free shipping for members of the Amazon Prime.
Last updated on June 3, 2023 2:16 am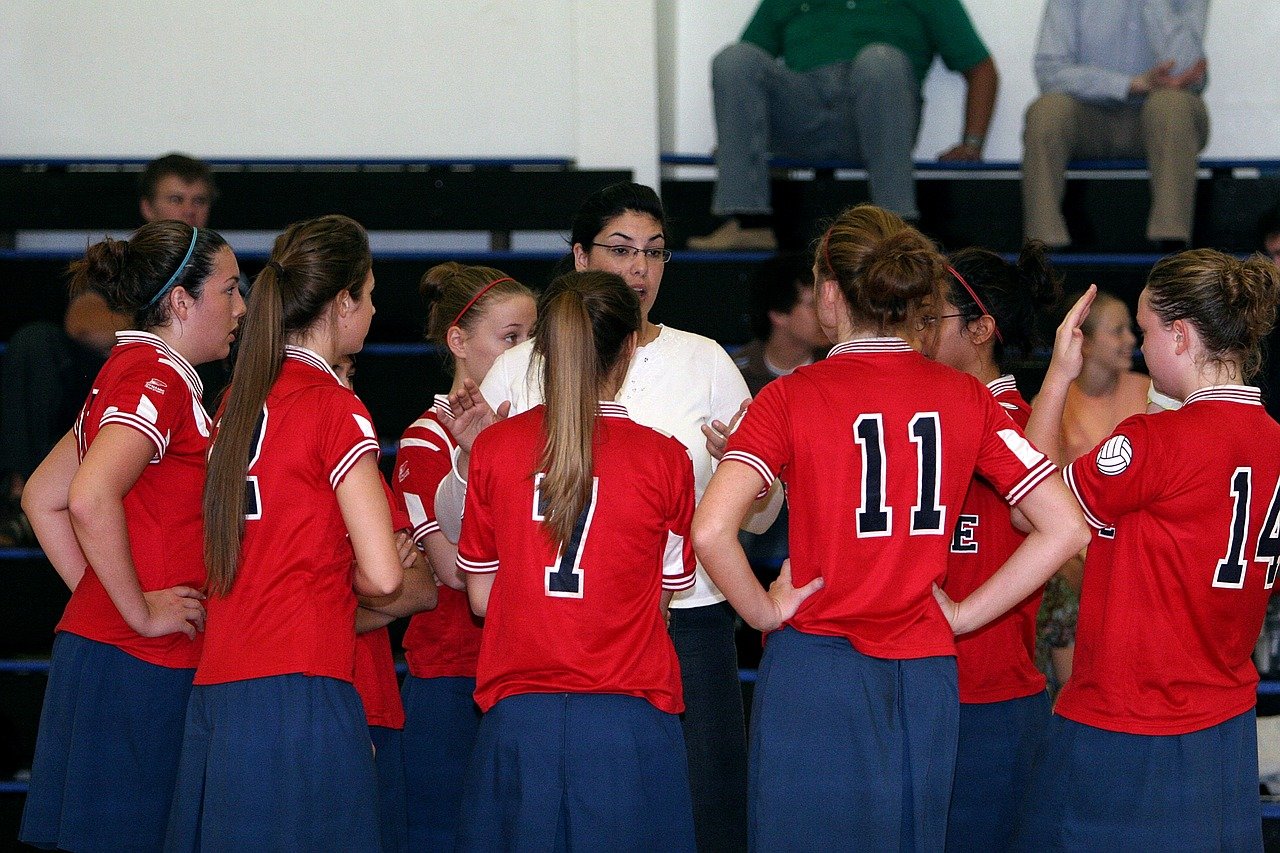 Names for Football and Other Sports Teams and Teams
100Pressure
100title
2 feet Left
300
a Gallop
All Blacks
Aloha
Antas' FC
Barbed wire
The leftovers
Aspira
Aspone
Haunteds
Atlético Maneiro
Blue of thirteen
Breathalyzer
Ball of Monique
Bambinas
Bunch of Bobus
Bar Without Canvas
Bar100 Canvas
Cockroach
Barcelama
Leverkusen bar
BarSemLona
Female Base
Lipstick and Charm
Bloated Pout
Well Kick
Bicho do Mato
Thick mustache
Good night!
Ball good
Pink mouth
Boca Seniors
Red mouth
Full Ball
Cupcakes
Boludos
Bombers
Barbarians
Bavarians
Lowland drunks
Gourds
Crazy dog
Get real
Zero shirt
Canarinhos
Caneludos FC
Cangaceiros
Cannibals
Hurricane Canoe
Heavy load
Butchers
Carnivores
Catastrophic
Black Horse
Horses FC
Cherries
keys
Chavinho
Choxas Football Club
Chubakas FC
Stinky feet
Pink Football Boots
Football Boots
Female Class
Comet
Comets
Thin body
Crusader
Furious dogs
Fingers without nails
Deportivo La Corcunda
Deportivo Laquê
Fearless
Red Devils
From the mangrove
Dream Team
Crooked Dribble
Duronas
Dyslexia
Eagles
Puzzle
Ervilla
Spartans
Police Station
Squad
Eskimosis
Estrela FC
Falcon
Morro Falcon
Falcons
Bankruptcy
Bankruptcy FC
Bucks
Farcelona
End of career
Flamongos
Outlaw
Foxes
Drilling
Galatasarrafo
Galatasarraio
fried chicken
Galactic
Girls of the Piece
Claw
Steel giants
Girinos FC
Gladiators
Glam
Pink Grass
Warriors
HeadShot
help me
Hooligans
Horrible Plate
Horríver Plate
Unbelievable
Inconsequent
Hell!
Insane
Lemon Inter
Inter de Meião
Melon Inter
Inter do Sertão
Untouchables
Invincible
Unreal Madrid
Jumentus football club
Rainy
Kapenga
Kidbegalão
Knockout
Dropped
Maneless Lions
Slightly
Limited
Lindonas
Los Feras
Los Hermanos
Los Lobos
LostFC
Mad Max
Madames
Madruga
Godmother
Dawn
Black magic
Pure magic
Make
Long Sleeve
Mangue beach
Maniacs
May Day
High Socks
Midfielder Boca Juniors
Girls on the crossbar
Boys from the village
Miracles happen!
Misery FC
Moleques do Inferno
Monsters FC
Morrão FC
Dead fly
Mutants
Magicians
Maxima
On the beam
Nothing contained
Nandão FC
Neymala
Neymidia
Names for video game football games
Names for football teams at Cartola FC
Names for neighborhood futsal or football teams
The geese
The infernals
The tycoons
The crazies
The nomads
The floodplains
Oscar Alhos
Ospina Colada
Fools
Panicos
Panthers
Papleguas
Parasites
Nothing
Madrid's pathetic
Pay day
ZN Peladões
Penalties football club
Penetrators & amp; crumbs
Periguet`s
Cloth Leg
Stilts
Perobus FC
Petiskos
Popcorn
Piranhas
Pirates of the ball
Pirates FC
Spider-pig
Little Gut
Beaches
Preator
Predators
Predators
Predators from beyond
Princesses
Foot with foot odor
Feet with Enamel
Almost anything
Breaking bones
Breaking legs
Alligator Tail
Queens
Rips Everything
Rips all football club
Real Madruga
Real Matismo
Real Girls
Real Mitei
King of the beam
Renegades
Straight Data
River Plagiarism
Pink
Bad Madrid
Female Blood
Leeches
Frogs football club
Segura Santista
Shirtless
Mermaid
Lawn Mermaids
Pointed arrows
Sharks
Sharks
Waste
Swat
Only heads
Only Canelas
Only nerds
Just noize
Just hairy
Only prick
FC Barcelona
OnlyNarigas
Talaricos
Tchan
Storm
Beacon Terror
Terrorists
The Queens
The Wall
Tic-e-tac
Tigress
Bad team
Teeth Brush
Titans
Tonico and tonoco
Devilish Bulls
Bulls on the loose
Horn
Thunder without Brake
Red Thunder
Tsunami
Sharks
United of the Net
United stilt
Pies Sticks
Viadanis
Crazy life
Vikings
Avengers
Mutt
Ball virus
Black Widow
Black widows
I'm going up
XV of Piriri
Eagles
Étois
Name of soccer teams in Brazil
ABC 
High
America-MG 
America-PE
América-RN
Anapolina
Aparecidense
Ariquemes
WING
Athletico Paranaense
Atlético Acreano
Atlético Goianiense
Atlético Mineiro
Atlético Roraima
Atlético Tubarão
Hawaii
Avenue
Bahia
Bahia de Feira
Barcelona-RO
Good
Good view
Botafogo
Botafogo-PB
Botafogo-SP
Bragantino
Bragantino-PA
Brazil
Brasiliense
Brusque
Caldense
Campinense
Contact
Ceara
Central
Chapecoense
Cyanorte
Confidence
Corinthians
Coritiba
Corumbaense
Coruripe
CRB
Cricklewood
cruise
CSA
Cuiaba
Fast Club
Railway
Railway
Figueirense
Flamengo
Forest
Fluminense
Fluminense of Fair
Fortress
Foz do Iguaçu
Galvez
Gaucho
Globe
Goias
Guild 
Guarani
Hercílio Luz
Empress
International
Interport
Iporá
Itabaiana
Itaboraí
Ituano 
Jacuipense
Joinville
Juazeirense
Youth
London
Luverdense
Manaus
Maranhao
Maringa
Moto Club
Nautical
Novorizontino
West 
factory worker
Operário-MS
Palms
Palm Trees
Parana
Sponsor
Paysandu
black Bridge
Portuguese-RJ
rowing
White River
River-PI
Willow tree
Sampaio Corrêa
Holy Cross
Christmas Santa Cruz
Saints
Santos-AP
São Bento
Sao Caetano
San Jose
Sao Paulo
São Raimundo-AM
São Raimundo-PA
Sergipe
Saw
Serrano
Sinop
Sobradinho
Sport
Tombense
Thirteen
Tupi
Union Rondonópolis
Uniclinic
URT
Vasco da Gama
new village
victory
Victory of Tabocas
Vitória-ES
Volta Redonda
Ypiranga-AP
Ypiranga-RS
Football teams of the Americas - Uruguay, Paraguay Argentina and Mexico
The football team names on this list below are from countries like Uruguay, Paraguay, Argentina and Mexico:
12 de Octubre
2 de Mayo
3 De Febrero
Agropecuario
Aguilas
Albion
Aldosivi
Alebrijes Oaxaca
All Boys
Almagro
Alvarado
America de Cali
Argentinos Juniors
Arsenal
Athens
Atlante
Atlas
Atletico Atlanta
Atletico FC
Atletico Rafaela
Atlético Nacional
Atlético San Luis
Atlético Tucumán
Atyra
Audax Italiano
Banfield
Barnechea
Central Tents
Barranquilla
Belgrano
Bella Vista
Boca Juniors
Bogota
Boston River
Brown Adrogue
Bucaramanga
CA Estudiantes
CA Miter
CA Torque
Cafetaleros de Chiapas
Celaya
Central Cordoba
Central Española
Cerrito
Cerro CA
Cerro Largo
Cerro Porteno
Chacarita Juniors
Chico
Cimarrones de Sonora
Club America
Club Deportes Santa Cruz
Cobreloa
Cobresal
Colo-Colo
Copiapo
Coquimbo Unidos
Correcaminos
Cortulua
Blue Cross
Cucuta
Curico Unido
Colon
Danube
Defensa y Justicia
Sporting defender
Belgrano Defenders
Deportes Antofagasta
Deportes Capiata
Deportes Iquique
Puerto Montt Sports
Deportes Temuco
Deportivo Caaguazu
Deportivo Cali
Deportivo Moron
Deportivo Riestra
Deportivo Santani
Diaz
Dorados
Envigado
Students
Estudiantes Rio Cuarto
Everton
Phoenix
Fernando de la Mora
Iron
Fortress
Fulgencio Yegros
General Caballero JLM
Gimnasia Jujuy
Gymnasium Mendoza
Gymnastics and Fencing
Godoy Cruz
Guadalajara
Guairena FC
Guarani
Guillermo Brown
Huachipato
Huila
Huracán
Independiente
Independiente FBC
Independiente Medellin
Independiente Rivadavia
Institute
Cordoba Jaguars
Juarez
Junior
Youth
La Equidad
La Serena
Lanús
Leon
Leones
Leones Negros
Libertad
Liverpool Montevideo
Llaneros
Loros
Magallanes
Maldonado
Melipilla
Millonarios
Monarchs
Monterrey
National
Necaxa
Newell's Old Boys
Nublense
Nueva Chicago
Olimpia
Once Caldas
Orsomarso
Ovetense FC
O'Higgins
Pachuca
Palestinian
Pasture
Patriots
Patronage
Pereira
Petrolera
Peñarol
Platense
Plaza Colonia
Progreso
Puebla
Queretaro
Quilmes
Quindio
Racing
Racing Montevideo
Rampla Juniors
Rangers
Real Cartagena
Real San Andres
Renters
Resistance
IR 3 Corrales
River Plate
Rosario Central
Rubio Nu
San Felipe
San Lorenzo
San Luis
San Martin SJ
San Martin Tucuman
Santa Fe
Santamarina
Santiago Morning
Santiago Wanderers
Santos Laguna
Sarmiento Junin
Sol De America
Sportivo Iteno
Sportivo Luqueño
Sportivo Trinidense
Sud America
Tacuarembo
Talleres
Tampico Madero
Temperley
Tiger
Tigers
Tijuana
Tolima
Toluca
UNAM
UAEM Foals
Catholic University
Universidad de Chile
Universidad de Concepción
Union
Unión Española
Union La Calera
Union Magdalena
Valdivia
Valledupar
Venados
Vera Cruz
Villa Dalmine
Villa Española
Villa Teresa
Velez Sarsfield
Wanderers
Zacatecas Mineros
Zacatepec
Names of European football teams
The list below has names of football teams from Europe from countries like France, England, Germany, Portugal and others:
AC Ajaccio
Academic
Academic Viseu
Adanaspor
Ajax
Akhisarspor
Alanyaspor
Alaves
Albacete
Alcorcon
Alloa
Almere
Almeria
Altay
Altinordu
Amiens
Angers
Ankaragücü
Antalyaspor
Arbroath
Ascoli
Aston Villa
Atalanta
Athletic Bilbao
Madrid's athletic
Augsburg
Auxerre
Birds
Ayr
AZ
Balikesirspor
Barcelona
Bayer Leverkusen
Bayern
Belenenses
Benevento
Benfica
Benfica B
Besiktas
Betis
Birmingham
Blackburn
Good view
Bochum
Bologna
Bolton
Boluspor
Bordeaux
Borussia Dortmund
Borussia Monchengladbach
Bournemouth
Braga
Breda
Brentford
Brescia
Brest
Brighton
Bristol City
Burnley
Bursaspor
Cadiz
Caen
Cagliari
Cambuur
Cardiff
Casa Pia
Celta Vigo
Celtic
Chambly
Chateauroux
keys
Chelsea
Chievo
Cittadella
Clermont
Cologne
Cosenza
Cova De Piedade
Covilha
Cremonese
Crotone
Crystal Palace
Darmstadt
Den Bosch
Denizlispor
Derby
Dijon
Dordrecht
Dresden
Duisburg
Dundee FC
Dundee Utd
Dunfermline
Dusseldorf
Eibar
Eindhoven
Eintracht Frankfurt
Elche
Emmen
Empoli
Entella
Erzgebirge Aue
Erzurum BB
Eskisehirspor
Espanyol
Estoril
Everton
Excelsior
Extremadura UD
Famalicao
Farense
FC Oss
FC Porto
FC Porto B
FC Volendam
Feirense
Fenerbahce
Ferreira
Feyenoord
Fiorentina
Fortuna Sittard
Freiburg
Frosinone
Fuenlabrada
Fulham
GA Eagles
Galatasaray
Gazişehir Gaziantep
Genoa
Gençlerbirliği
Getafe
Gijon
Gil Vicente
Giresunspor
Girona
Graafschap
Grenade
Grenoble
Greuther Furth
Groningen
Guingamp
Göztepe
Hamburg
Hamilton
Hannover
Hatayspor
Hearts
Heerenveen
Heidenheim
Helmond
Heracles Almelo
Hertha Berlin
Hibernian
Hoffenheim
Holstein Kiel
Huddersfield
Huesca
Hull
Ingolstadt
Inter
Inverness
Ipswich
Istanbulspor
İstanbul Başakşehir
Jong Ajax
Jong AZ
Jong PSV
Jong Utrecht
Juve Stabia
Juventus
Karagumruk
Kasımpaşa
Kayserispor
Keciorengucu
Kilmarnock
Konyaspor
La Coruna
Las Palmas
Lazio
Le Havre
Le Mans
Lecce
Leeds
Leganes
Leicester
Leixoes
Lens
raise
Lille
Liverpool
Livingston
Livorno
Lorient
Lugo
Lyon
Maastricht
Mafra
Magdeburg
Mainz
Malaga
Mallorca
Manchester City
Manchester United
Maritime
Marseille
Menemen Belediye
Metz
Middlesbrough
Milan
Millwall
Mirandes
Monaco
Montpellier
Moreirense
Morton
Motherwell
National
Nancy
Nantes
Napoli
Newcastle
Nice
Nijmegen
Niort
Norwich
Nottingham Forest
Numancia
Nurnberg
Nimes
Oliveirense
Orleans
Osasuna
Osmanlispor
Paderborn
Paris FC
Paris Saint-Germain
Parma
Partick
PEC Zwolle
Penafiel
Perugia
Pescara
Pisa
Ponferradina
Pordenone
Portimonense
Preston
PSV Eindhoven
Queen of south
Queens Park Rangers
Racing Santander
Rangers
Rayo Vallecano
RB Leipzig
Reading
Real Madrid
Real Oviedo
Real Sociedad
Regensburg
Reims
Rennes
Rio Ave
RKC Waalwijk
Wheel
Rodez
Pomegranate
Ross County
Rotherham
Saint Pauli
Saint-Étienne
Salernitana
Sampdoria
Sandhausen
Saint Clara
Sassuolo
Schalke 04
Sevilla
Sheffield United
Sheffield Wednesday
Sivasspor
Sochaux
Southampton
Spal
Sparta Rotterdam
Spezia
Sporting
St johnstone
St. Mirren
Stoke
Strasbourg
Stuttgart
Swansea
Telstar
Tenerife
Tondela
Torino
Tottenham
Toulouse
Trabzonspor
Trapani
Troyes
Twente
Udinese
Umraniyespor
Union Berlin
Utrecht
Valence
Valladolid
Varzim
Venezia
Verona
Vilafranquense
Villarreal
Vitesse
Vitória FC
Vitória SC
Watford
West Brown
West Ham
Wigan
Yeni Malatyaspor
Zaragoza
Çaykur Rizespor
Arsenal