Have you thought about learning the Spanish language? In this article we will see the best books for studying Spanish. Spanish is a language very close to Portuguese, but in reality it is full of rules and there are striking differences that can confuse and alienate those who think that Spanish is easy.
It's really simple and you don't have to learn all the new words from scratch. You just need to choose good books to learn Spanish grammar and pronunciation differences.
If you are in the habit of reading, it will be very easy to learn Spanish through books. The books below are from the amazonBR website, one of the best sites to buy books in the world.
Spanish courses online
I decided to update this article with a list of online Spanish courses, it may be of interest to you too! To access the course page, simply click on the course name at the beginning of each paragraph.
Cheap Spanish Course - Online Spanish course without monthly fees and with free Digital Certificate. The WFour Cursos Online Spanish Course has an intuitive classroom environment, available 24 hours a day, 7 days a week. More than 50 thousand students have already learned with us! 
Argentine Spanish Intermediate Course - This course is the perfect solution for those who are coming to study in Argentina and already have basic Spanish knowledge, designed to prepare Brazilians for the CEI, SIELE and CELU leveling tests, with the guarantee of excellent results for B1 and B2.
Spanish for Travel - Travel Spanish Course. 100% fast and easy online, completely online with native teachers. The travel course, we have idealized for those, who like us, love to travel, or for those who need to travel for work or business and have had difficulty in communicating in Spanish.
We recommend that you also check out our digital books on the Spanish language and some related articles.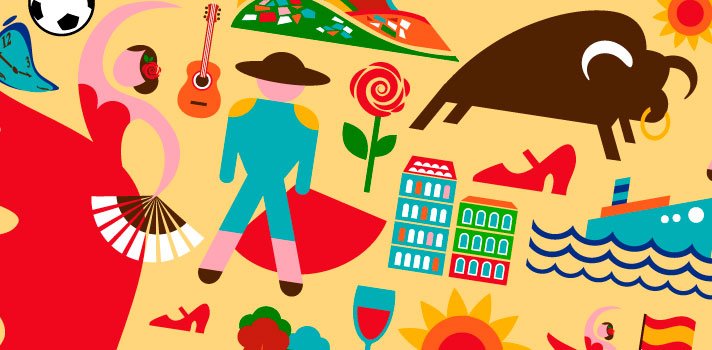 List of books to learn Spanish
Below we will share a complete list of books that you can easily access details, comments and make your purchase on Amazon by clicking on the book. I hope you like this list:
Last updated on May 28, 2023 10:10 pm
Spanish for beginners (video lesson 01) El alfabeto Español - The New Spanish Alphabet
...
HOW TO LEARN SPANISH FAST | Spanish Tips
...