In this article we will share a complete list of insults, insults, sexually suggestive slang and profanity in Italian. For some reason swearing and cursing in German is one of the things that students try to learn first when trying to learn the Italian language.
I hope you like the article, we recommend understanding the basics of German to correctly pronounce the words on this list or add them to a pronouncer like Google Translate itself. Also use CTRL + F to search for specific words in this gigantic list.
Swearing in Italian can be parolaccia.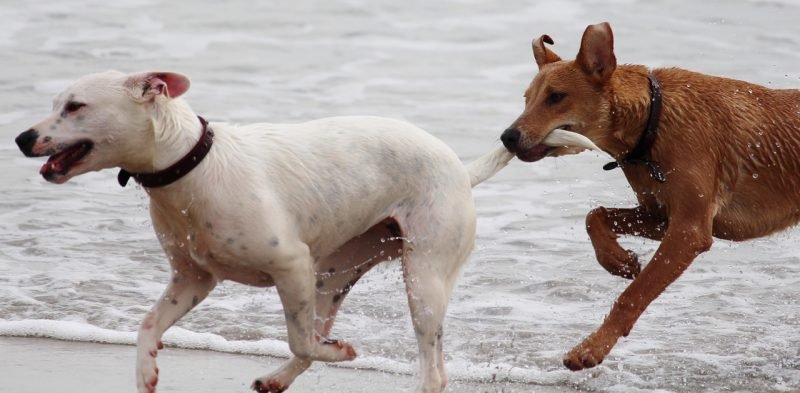 ITALIAN WORDS AND CALLS
I hope you like the list of bad words in Italian that we will share below. We also have other articles on swearing in Portuguese and English and swearing in spanish.
Responsive Table: Roll the table sideways with your finger <<
| | |
| --- | --- |
| italiano | Portuguese |
| a pecorina | four |
| abitare in culo al mondo | live in the world |
| acciuga | thin woman |
| amazzone | strong woman |
| armar a barraca | rizzarsi |
| arrapato, arrapata | sexually excited, famous bitch or chicken |
| arruso, arrusa | is the famous big ass, silly, crazy. |
| asino | dumb |
| assatanato, assatanata | excited, excited. |
| avere un culo così | be lucky, fucked |
| averne piene le palle! | I'm fed up! |
| azia ta monaca | fdp |
| azia ta monaca! | fdp |
| baldracca | dog (used in street language). |
| bamboccio, pesce | sucker. |
| bastardo | nobody's son |
| battona | prostitute |
| bella, beltà | pretty Woman |
| bichinha | ficus |
| bichona velha | dead brother |
| birbante, furfante, birbone | rascal. |
| bixa | finocchio |
| bocchinara | mouthpiece. |
| bucaiolo, busone | gay who likes to take it in the ass (extremely offensive) |
| budiùlo | asshole, idiot, sucker…. |
| bugiardo(a) | liar |
| burro | donkey |
| cagna, sgualdrina, lucciola, meretrice, zoccola | piranha, cow (vacca). |
| cammello, cadavere | very ugly guy. |
| cavolo | bludgeon |
| cazzata | bullshit |
| cazzimma | sinico, selfish attitude. |
| cazzo | fuck |
| cazzo, minchia | fuck |
| cessa, cozza | ugly woman |
| cesso | toilet bowl, has a connotation of a lot of shit, or someone very ugly |
| cesso! | ugly, dirty, filthy |
| che culo! | how lucky! |
| che palle! | what a bag! what the fuck! |
| che sculo! | bad luck! (person with little or no luck) |
| checca | tail (more used than finocchio) |
| checca, culattina | effeminate, closeted fagot, "pitbull is less". |
| chiavare | meter (synonym for humping) |
| chiavata | shag |
| chupa o meu pau! | fammi a bocchino |
| ciospo, cozza, cadavere, cammella | very ugly, hideous woman !. |
| ciscranna | finished woman |
| coda | tail. |
| coglione | stupid idiot. |
| coglione, che coglione | pineapple. person who doesn't understand well and causes problems, incapable person. |
| coglioni | balls |
| col cazzo! | nor fucking! |
| colpire | bimbar (synonymous with shagging) |
| cornuto | cuckold |
| culattone, frocio, ricchione, finocchio | gay, fag, fag |
| culo | ass |
| cuscopatrice | woman who fucks a lot |
| dar uma trepada | make a scopata |
| diocane | something like "dog-god".  |
| dire, raccontare palle! | speak, tell lies |
| ditalino | siririca |
| donna allegra | life woman |
| faccia di culo | ass face, ass face |
| fancullo ou và a fancullo | go take it up the ass |
| fanculo, affanculo, vaffanculo | variazioni of "go take it in the ass" |
| farabutto! | son of a bitch! |
| fare la sega | jerk off |
| farsi due palle (così)! | tired as hell, piss off! |
| fica | pussy |
| ficcati un dito in culo | stick a finger in your ass |
| figa, figone | attractive, hot woman. |
| figlio di buona donna, figlio di puttana | son of a bitch. |
| figlio di puttana | son of a bitch |
| filo di puttana | son of a bitch |
| foggiano, tarantino | Bahian cearence |
| fotarsi, fottere | fuck, fuck |
| fottere, trombare, sbattere, inculare | fuck |
| fottersi | be there. |
| fracicone | guy who likes to show up and tell of his achievements. |
| fregna, mona, fica, potta, brinca, pataca, patonza | cunt |
| gendarme | bossy woman. |
| goldone | condom |
| grilletto | sprout |
| in culandia | ass of judas |
| inccazzarsi | be upset, be pissed |
| inculare | enraba |
| inculare | screw up |
| infilati una scopa in culo e ramazza la stanza | stick a broom in the sky and sweep the room. |
| leccaculo | suck |
| leccaculo! | sucks! |
| leccaculo, lechino | sucks. |
| levati dalle palle! | get off my foot! |
| loffa | silent fart |
| lucciola,meretrice,zoccola, sgualdrina- piranha | |
| maiale | castrated pig. |
| maliarda | femme fatale |
| manico | guy who never eats or even leaves the woman. |
| mannaggia! | way of expressing disappointment or impatience. |
| merdata | absurd. |
| minchia! | fuck!  |
| minchione, imbecillitê | imbecile, very stupid person. |
| minchione, pirla | hunk |
| mona, fica, potta | cunt |
| mussa | female orgasm |
| nave scuola | woman who likes to teach sex to others. |
| noioso | boring |
| noioso | boring |
| non fare un cazzo | do not fucking |
| non me rompe le palle | don't get the bag |
| non mi rompere le palle | do not bother me! |
| non rompere i miei coglioni | it doesn't bother me. |
| ohé, li  | Cum |
| padulo | guy who can't see a "skirt tail". |
| pagliaccio, buffone | clown, funny. |
| pedina | people's wife |
| peidorreiro | spara cazzate |
| pentelho | blaterare |
| pirla | stupid person (expression used in milan) |
| pistola | stupid woman. |
| pompare | bombar (synonym for humping) |
| pompino, bocchino | blowjob |
| porca miseria | What the hell! Cum! |
| porca puttana! | bitch whore! |
| porco | pig. |
| porcodio | literally "pig-god", but it is very offensive. |
| prendere per il culo | make fun of someone |
| prendersela in culo | screw yourself, screw you |
| pugnetta  | jerk off |
| puppami la fava | suck my dick !. |
| puttana, troia, bagascia, mignotta, sgualdrina, baldracca, zoccola | bitch |
| puttanella | bitch |
| quell'attore è proprio una palla! | that actor is boring! |
| ricchione (o recchione), busone, bucaiolo, gaio | fag, fag. |
| rompere il coglione | fill the bag |
| saco di merda | heap of shit |
| saco di merda! | heap of shit! |
| saffica | romp |
| sborra, schizzo | cumshot |
| sborrare, schizzare | enjoy |
| scemo(a) | retarded |
| schifezza umana | son of a bitch |
| scopare | shag |
| scopatrice | woman who fucks a lot |
| scoreggia, scorreggia, scureggia, correggia | fart (rumorous) |
| sega, segaiolo | handjob, wanker |
| segaiolo | wanker |
| sei una busta di piscio | you are a lot of piss |
| sesso | sex |
| sfaccendeto (= vagabondo) | bum. |
| sono cazzi tuoi | it's your problem |
| spagnola | Spanish |
| sparisci | disappear, disappear |
| sparisci | disappear, disappear. |
| strega | ugly woman |
| stronzo | you shit |
| stronzo! | asshole, dizzy, big ass |
| stronzo, pezzo di merda | evil person |
| stupido! | dumb, slow person to understand. |
| tamarro | person without nippe |
| testa di cazzo | turtledove (insult) |
| testa di minchia | fucking head |
| troia, bagascia, mignotta, puttana | bitch |
| troietta | whore |
| trombare | fuck |
| ubriacone, beone | drunk. |
| ucciola, meretrice, zoccola, sgualdrina | Piranha |
| vacca | cow (offense to women). |
| vaffanculo | will take it up the ass. |
| vaffanculo! ou va fotto! | fuck you! will take it up the ass! |
| troia | slut |
| vai a cagare! | go shit! |
| vai al diavolo! | go to hell! |
| vattene! | get out! |
| veado | culattone |
| ventosa, succhiello, lecca-lecca, sfigato, sfigata | mane |
| zinne, tette | boobs, tits |