Interleaved study, mnemonic study, self-explanation, summary, pomodoro technique and more
Using varied study techniques is a way to facilitate the learning process, since, when studying in different ways, the ability to concentrate increases, which contributes to the understanding of the studied subject.
Therefore, if your objective is law, engineering, letters or another disputed course, it is important to keep up to date with the strategies, in addition to taking advantage of every moment to learn, including your leisure time.
Thinking about it, in this article, we talk about the most used study techniques and selected some tips on how you can learn while having fun. Check out!
Main study techniques
The main study techniques are: intercalated study, mnemonic study, self-explanation, summaries and pomodoro technique. See below for more details on each of them.
interspersed study
The main purpose of interleaved study is not to overload the brain with a single topic or only one subject. For this, each day of the week is reserved for learning a different subject.
For example, if you're trying to pass medicine, you could study cell biology on Mondays, anatomy on Tuesdays, pharmacology on Wednesdays, and so on.
mnemonic study
The mnemonic study is a method that makes use of rhymes or songs to facilitate the memorization of a certain content. It is a technique that requires a lot of creativity, in addition to being very relaxed, excellent for group studies.
self-explanation
Self-explanation is undoubtedly one of the most interesting study techniques. It works as follows: the student imagines himself as a teacher and must prepare the class.
After preparation, you need to talk about the content out loud, as if you were teaching the students. 
Using this technique in front of a mirror can be interesting to observe your performance.
Summary
The summary is a classic and effective technique, used for many years by many students. To put it into practice, simply read the study materials and then write what you understand in summary form in your own words.
After that, just study through the summaries created by yourself, reading the summarized text repeatedly, to memorize the main information you need to know to pass the test.
pomodoro technique
In general, the pomodoro technique consists of reserving 25 minutes for continuous study and 15 minutes for rest.
This sequence must be repeated several times, preventing the brain from being overloaded, in addition to helping to assimilate the contents studied in the best possible way.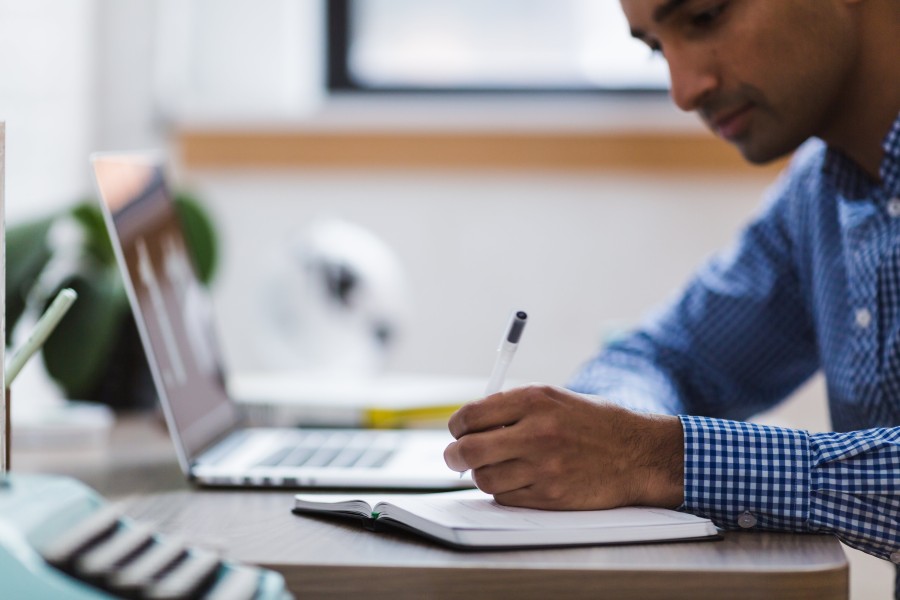 Tips for learning in leisure time
Now that you know the main study techniques, let's talk about learning during leisure time. Check out!
Watch movies and series
Watching series and movies in the original language, with or without subtitles, is a great way to learn a new language — which is very important for tests like the Enem, which cover a foreign language.
To begin with, you can opt for simpler dialogues, very present in genres such as comedy and children's.
read books
Books are powerful tools for absorbing knowledge, in addition to serving as entertainment. That way, if you like to read, choose books that address subjects related to the topics you study, even if they are not academic. 
This will certainly complement your learning experience and make it lighter, which is very important, given that the period of study to pass the entrance exam tends to be very demanding and, consequently, tiring, since there is a lot of pressure around the final grade.
Finally, remember that this effort is temporary and will certainly be very worthwhile. So dedicate yourself and good luck!