In the Portuguese language there are words that use the W a little used letter or that sometimes there is not a majority of other languages. In this article we will see some curiosities about the W (cedilha) and a word list with W. 
For those who do not know, cedilha appeared in the Spanish old, it was the pronunciation of a Z (ceda) that is now widely used in the Portuguese language. Even English has cedilla in words of french origin, but is usually simply replaced by C. 
 Words like soupçon and waiter, Provençal, curacao, limaçon and façade are present in the Portuguese and English language and can be written with Ç cedilla or a Ç normal. In Portuguese, the W never appears at the beginning of words and before vowels I and E.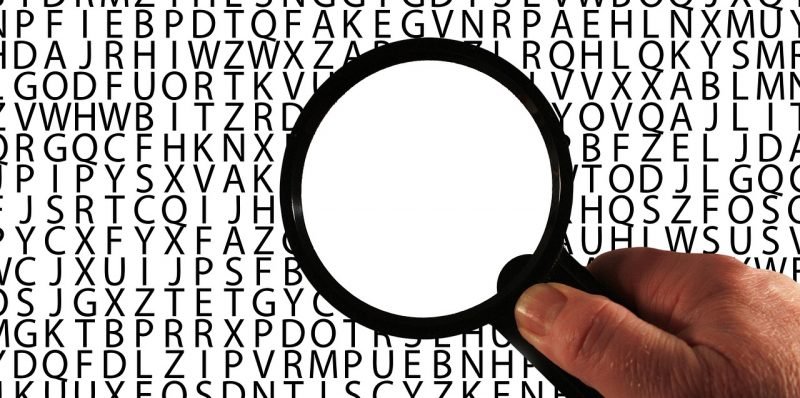 Word list with ç (C cedilha) 
There are thousands of words that have W (C cedilha), if we have to list everything the article will be gigantic, then we will list the words that people most often miss, followed by other popular words that use the W.
I hope you like the list! If you liked it, be sure to always visit our website and share it with friends. 
I do
Blurry
Massive
Exception;
Piece
Carrion
Tiredness;
Measure
Switzerland
Price
woman
rich
tooth
flutter
hope
belief
laziness
malfunction.
maintenance
essay
exclamation
obligation
swimming
marking
election
meal
crockery.
distinction
extinction
occupation.
relaxation
implication
retraction
bonus
lecture
transition
commotion
ostentation
assignment
proposition
loom
direction
proportion
remission
allocation
restriction
induction
presumptuous
explanation
desertion
tradition
inspiration
civilization
imposition
sedition
protection
oblation
inhibition
juxtaposition
secretion
saturation
feat
determination
lap
refuse
rambling
witchcraft
renovation
indexing
significance
expectation
vocation
Bastard
insight
participation
abduction
Description
replacement
pilgrimage
consternation
circumscription
feature
revocation
abstraction
discrimination
measurement
exception
reed
contribution
transaction
ambulation
connotation
friction
ornamentation
blurry
meaning
exoneration
collapse
Implementation
section
draw
name
ablution
emotion
notion
mention
nozzle
imputation
instruction
acceptance
intonation
acquisition
constitution
tracking
license
effort
elucubation
massive
decriminalization
locomotion
piece
capitulation
refutation
fixation
prospection
strength
precipitation
inoculation
jurisdiction
obligation
scratch
trace
suction
header
commodification
propagation
dwell
predisposition
intention
disagreement
impudence
face down
education
sanction
calm
persecution
deposit
coordination
greed
verdict
underwriting
conception
abomination
remastering
inquisition
desolation
dissertation
implantation
definition
dysfunction
react
quibble
dissemination
blessings
nuance
abnegation
retention
information
promotion
increase
devotion
diction
fragmentation
sensation
confidence
indifference
adequacy
exaction
alienation
portion
hedgehog
erudition
restructuring
crowding
funny
polarization
deliberation
impeachment
bifurcation
construction
situation
disease
improvement
musty
promulgation
atonement
plea
authority
change
convention
mediation
highlight
justice
perception
framework
exhibition
guidance
begin
disruption
starvation
exhortation
imagination
homologation
to bless
relationship
catch up
conjuration
commiseration
exemption
satisfaction
sugar
deterioration
constriction
reputation
complexion
occupation
predilection
surroundings
composition
infringement
affiliation
contraposition
internalization
weighting
section
intersection
outline
tiredness
conviction
intervention
rejected
congratulation
elucidation
cogitation
degeneration
youngest
appreciation
Donation
abstention
deflagration
congratulations
proliferation
contradiction
ratification
exchange
condition
achievement
lift
comination
superstition
illation
circumspection
miscegenation
organization
subsumption
hesitation
achievement
ambition
evolution
delegation
affection
explanation
position
disappointment
removal
worship
transmutation
coercion
Muslim
obstinacy
institution
reaction
pointed
resemblance
tribulation
rarefaction
inquiry
libation
change
subjection
configuration
manifestation
standstill
break down
Coke
distinction
outsourcing
compilation
eradication
remuneration
temperance
segregation
beginning
designation
to joke
integration
subordination
space
interpretation
admonition
action
emulation
illustration
altercation
discretion
finding
price
force
specification
effectuation
objection
Contamination
stir
blessed
option
description
migration
generation
production
restart
conspiracy
edification
retaliation
speculation
grant
maturation
intersection
hitch
fornication
boy
transcription
perhaps
perfect
extirpation
likelihood
depravity
correction
derogation
dismissal
difference
regeneration
exacerbation
contestation
Association
conformation
investigation
admiration
emancipation
insecurity
processing
resolution
injustice
inquiry
do
Warning
blessing
assumption
concentration
heart
dissolution
articulation
junction
insertion
prevarication
extension
overlap
projection
sharpen
abbreviation
plunder
resignation
concealment
to hunt
association
putrefaction
exploration
affliction
upheaval
abolition
ordeal
devolution
disease
restraint
claim
excitement
nation
degradation
inspection
restoration
scourge
precaution
redemption
exaltation
generalization
presence
salutation
affectation
perseverance
inaction
faction
restlessness
sketch
memory
coercion
cessation
Rancid
interruption
creation
addition
collation
assumption
assessment
convalescence
adoption
petition
moderation
opposition
revolution
globalization
fiction
interposition
I ask
transposition
concern
confection
Communication
representation
branch
procrastination
corruption
recommendation
aspiration
compensation
stratification
application
indignation
interaction
classification
limitation
population
solution
appreciation
acclaim
correction
consummation
consideration
volition
breakdown
cooperation
insurrection
adulation
execution
legislation
service
lazy
consolidation
obstruction
contravention
oscillation
recommendation
commotion
rectification
prayer
disposition
correlation
emanation
consignment
safety
kid
formation
expedition
dull
suspicion
dedication
overcoming
to waste
identification
acting
distraction
intuition
allocation
injunction
transformation
grace
variation
depreciation
personification
motivation
deduction
absorption
coveted
disservice
dilation
motion
disgrace
cognition
prediction
assertion
fruition
doom
traced
inflation
prescription
obtaining
sweetness
mitigation
stagnation
congratulations
threat
presumption
discrimination
dispensation
let's do