In this article we will leave a complete list of words to dictate, words to spell or separate syllables. Perfect for anyone who wants to do a game, exercise or train their students and child spelling. I hope you make this list of words great.
We recommend using the internet browser locator (CRTL + F) to search for the words you want to use for a dictation, to spell or separate syllables. We also recommend reading our article on:.
I hope this article on dictation and spelling words will help you find what you're looking for or make you think of suggestions for what you want. You can leave more suggestions and words in the comments at the end of this article.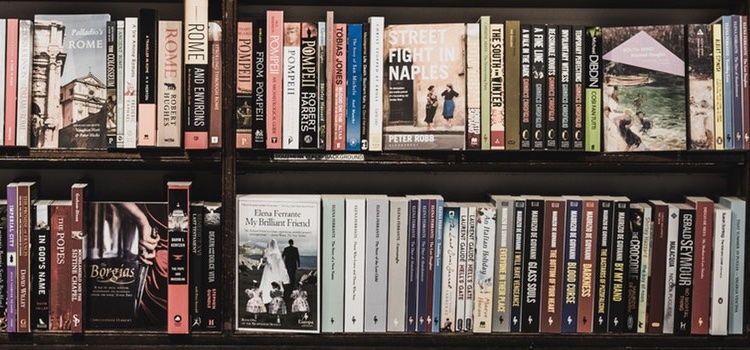 Simple words for dictation and spelling
Let's start with a list of simple words, with few syllables or simple syllables. Perfect for children who are learning Portuguese now and need to practice some spelling or syllable separation exercises.
avocado;
pineapple;
stuffy;
bee;
needle;
help;
joyful;
German;
lettuce;
pin;
handcuff;
pillow;
lunch;
height;
tomorrow;
plum;
friend;
friendship;
Blackberry;
whistle;
that;
aquarium;
spider;
wardrobe;
rice;
roast;
diaper rash;
whistle;
atlas;
athlete;
help;
hazelnut;
apron;
ostrich;
Notice;
airplane;
armpit;
sour;
olive oil;
sugar bowl;
açucena;
swing;
bucket;
whale;
balloon;
banana;
flag;
Restroom;
shower;
beard;
fin;
boat;
tent;
belly;
barrel;
potato;
drums;
kiss;
bunk bed;
eggplant;
bladder;
bicycle;
moustache;
ticket;
screen;
great grandfather;
cookie;
bluff;
block;
block;
shirt;
cheek;
handbag;
firefighter;
Sugarplum;
Doll;
pretty;
butterfly;
eraser;
grove;
bottle;
button;
angry;
arm;
earring;
witch;
witchcraft;
dumb;
horn;
head;
hanger;
cocoa;
smoking pipe;
dog;
padlock;
chair;
cajole;
Cashier;
crate;
heat;
pants;
shrimp;
camel;
truck;
shirt;
field;
mug;
cinnamon;
pen;
canoe;
sing;
straw;
helmet;
hood;
crab;
carapace;
bald;
car;
wagon;
poster;
Wallet;
topper;
chestnut;
Castle;
cocoon;
fourteen;
horse;
Hunter;
onion;
Stork;
cherry;
basket;
chimney;
hat;
key;
smelling;
check;
bubble gum;
whip;
flip flops;
Chinese;
chocolate;
pacifier;
barbecue;
shower;
City;
citizen;
Gypsy;
cigarette;
belt;
circus;
cisme;
clear;
bugle;
clarinet;
client;
climate;
club;
Cocada;
Bunny;
necklace;
collar;
Spoon;
school;
compass;
computer;
shell;
heart;
rope;
crown;
running;
corrupt;
owl;
sew;
cotia;
leather;
cabbage;
carnation;
cream;
kid;
crocodile;
crossed;
underwear;
fault;
agouti;
cuíca;
dance;
thimble;
defense;
swallow;
lying;
dentist;
drawing;
parade;
ten;
eighteen;
diet;
money;
disco;
saying;
tamed;
Sunday;
domino;
sweetness;
Dragon;
double;
durex;
debt;
doubt;
educated;
elite;
funny;
swarm;
ladder;
slide;
brush;
mirror;
wait;
square;
left;
squirrel;
Eskimo;
exam;
example;
explode;
extinguisher;
famous;
family;
ghost;
cutlery;
crumbs;
slice;
door lock;
bean;
market;
happy;
holiday;
screwed;
horseshoe;
iron;
party;
FIG tree;
figure;
movie;
Final;
buckle;
flute;
arrow;
flowers;
gossip;
fire pit;
rocket;
big rocket;
cooker;
revelry;
ant;
diaper;
chicken;
frying pan;
fruit;
bottom;
funnel;
soccer;
easy;
phosphor;
grasshopper;
cage;
Seagull;
branch;
chicken;
fork;
claw;
bottle;
drawer;
Hawk;
ice cold;
gelatine;
general;
Gilberto;
gymnasium;
giraffe;
glacier;
gladiolus;
globe;
throat;
guava;
dolphin;
gorilla;
tip;
beanie;
big;
necktie;
twig;
grace;
cricket;
napkin;
gill;
war;
warrior;
handlebar;
guitar;
rattle;
sweet tooth;
twin;
abiliity;
accustomed;
harp;
hexagon;
gap;
hyena;
hipoppotamus;
history;
hobby;
spotlight;
mint;
hospital;
Hotel;
human;
humble;
habit;
breath;
propeller;
age;
age;
idea;
language;
church;
printer;
innate;
fire;
English;
unprecedented;
brother;
riled up;
lighter;
tortoise;
jabuticaba;
alligator;
coat;
jacket;
garden;
jar;
cage;
boar;
donkey;
way;
genipapo;
Jericho;
boa constrictor;
ladybug;
newspaper;
judoka;
jujube;
Lobster;
snack;
lapel;
orange;
milk;
piglet;
firewood;
taken;
limit;
Lemonade;
cleaning;
lemon;
pretty;
line;
blender;
book;
shopkeeper;
Crazy;
blond;
spyglass;
Luisa;
tear;
pencil;
lamp;
lily;
Lucia;
monkey;
overalls;
Axe;
wood;
dawn;
majesty;
suitcase;
marigold;
crazy;
mom;
papaya;
ivory;
daisy;
hammer;
pasta;
melon;
girl;
goal;
meowing;
medical;
Miguel;
corn;
mass;
myth;
schoolbag;
currency;
mold;
mill;
spring;
drowsiness;
Strawberry;
motorcycle;
girl;
changes;
mule;
mulatto;
wall;
moss;
Magic;
machine;
mask;
maximum;
matt;
doctor;
music;
turnip;
nothing;
nose;
cream;
nature;
ship;
ship;
Grand daugther;
snow;
nest;
night;
bride;
disgusting;
name;
our;
note;
soap opera;
ball;
New;
nape;
null;
a cloud;
number;
oblique;
Olga;
eye;
opaque;
opinion;
ear;
bone;
oyster;
autumn;
heard;
pagoda;
straw;
toothpick;
Palm tree;
pan;
cloth;
parrot;
dad;
paper;
chat;
screw;
leave;
passage;
birdie;
tour;
step;
Shepherd;
paw;
duck;
peacock;
piece;
stone;
fish;
feather;
cucumber;
wait;
Danger;
heavy;
Peach;
person;
shuttlecock;
joke;
pianist;
piano;
Pickaxe;
popsicle;
pajamas;
battery;
chili;
Pine;
painter;
Kite;
popcorn;
picnic;
pirate;
pirouette;
lollipop;
pool;
spinning top;
planet;
plant;
plasma;
full;
feather;
plural;
tire;
poem;
octopus;
ointment;
pigeon;
why;
well;
dish;
square;
nail;
spring;
building;
next;
pudding;
flea;
Puma;
page;
Bird;
peach;
quality;
quality;
room;
coati;
fall;
cheese;
burned;
burnt;
hot;
Dear;
okra;
Fried meat balls;
quiet;
kilo;
quinine;
quinoa;
quotient;
share;
chemistry;
scribble;
streak;
queen;
lightning;
rage;
root;
grater;
drain;
branch;
speed;
Fox;
racket;
breed;
message;
network;
refreshment;
watch;
rowing;
medicine;
resume;
revolver;
rime;
robot;
rodeo;
squeegee;
rolimã;
roll;
pomegranate;
rose bush;
clothing;
noise;
radio;
fast;
soap;
bag;
bag;
skirt;
living room;
salad;
shoe;
missing;
Cheers;
thirst;
saddle;
seal;
ever;
syringe;
saw;
handsaw;
sixty;
Seven;
signal;
bell;
sole;
Soldier;
not married;
nap;
soup;
smile;
ice cream;
quiet;
quiet;
sweaty;
climb;
juice;
dirt;
Saturday;
board;
cutlery;
Luck charm;
drum;
cover;
tank;
carpet;
assignment;
tortoise;
armadillo;
cup;
keyboard;
Web;
screen;
telephone;
TV;
roof;
earthquake;
scissors;
treasure;
ceiling;
bowl;
brick;
team;
shyness;
towel;
tobogganing;
play;
all;
fool;
power plug;
tap;
tower;
pie;
cough;
to cough;
geek;
bull;
costume;
braid;
leash;
Clover;
triathlon;
proboscis;
trick;
three;
shark;
shark;
pipe;
Toucan;
all;
tulip;
turban;
board;
taxi;
sneakers;
tunnel;
howl;
nail;
unity;
united;
unanimous;
urine;
bear;
vulture;
grape;
cow;
vacancy;
ditch;
stick;
vase;
broom;
deer;
vegetable;
old;
fast;
velvet;
ventriloquist;
truth;
green;
red;
varnish;
dress;
life;
guitar;
visit;
nursery;
widow;
steering wheel;
grandmother;
grandmother;
video;
chess;
shawl;
shampoo;
syrup;
syrup;
namesake;
xereta;
sheriff;
Xerox;
xexéu;
xylophone;
xylophone;
Pee;
xodó;
cup;
cup;
defense;
zebra;
zebu;
zeal;
reset;
zero;
mocked;
zodiac;
mockery;
Zulu;
humming;
Water;
eagle;
tree;
mare;
time;
idol;
glasses;
great;
single;
Words difficult to spell and dictate
Below is a list of words that are difficult to spell, difficult to separate syllables and difficult to dictate:
Abduct;
Acrimony;
Admonishes;
Adstrict;
Alvissaras;
Anxious;
Seizure;
Assumption;
Beige;
Bellicose;
Beneplacite;
Capious;
Caprichar;
Hissy fit;
Witty;
Chayote;
Coalition;
Cominar;
Understanding;
Concession;
Consensus;
Consistent;
Consociation;
Contortion;
Corollary;
Correct;
Debauchery;
Disarmed;
Detention;
To drive;
Discussion;
Dissent;
Distortion;
Dandy;
Effluent;
Elucubrações;
Stiff;
Lure;
Bait;
To see;
Execution;
Demand;
Expansion;
Exordium;
False;
Fading;
Philaucious;
Phlegmatic;
Frugal;
Fleeting;
Graçolar;
Homizio;
Horrible;
Iconoclast;
Idiosyncrasy;
Influence;
Innocuous;
Jaez;
Dude;
Way;
Boa;
Justapor;
Lauto;
Gabby;
Massive;
Majestic;
Mediatary;
Stir;
Need;
Nitrify;
Knot;
Obsession;
Hateful;
Reproach;
Oscular;
Passage;
Peculio;
Spend;
Permission;
Pernosis;
Tar;
Plaga;
Pretentious;
Pretension;
Procrastinate;
Prolegomena;
Chimera;
Recondite;
Ruar;
Rubicundo;
Allowance;
Subject;
Thriller;
Suspension;
Taciturn;
Tergiversar;
Bowl;
Pride;
Veneta;
Vicissitude;
Vicissitudes;
Vitupério;
Swear;
Cup;
Core;
Fiery;
Fiery;