Looking for the perfect name for the villain or hero of your comic, game or joke story? In this article we will see a complete list of superhero names and super villain names. Some are interesting, others are ridiculous.
In this article we will work with 3 lists. The first is a list of superheroes that really exist in the world of comics, the second is about villains that really exist in the world of comics. The third is random names that serve as a suggestion to create your hero.
Last updated on September 3, 2023 4:10 am
Names of popular heroes
The list below has the names of the most popular heroes from DC comics and Marvel in alphabetical order:
Bee
Red Bee
Abin Sur
Ace the Bat-Dog
Adam Strange
Adam Warlock
Black Adam
Agatha Harkness
American Agent
Agent X
Al MacKenzie
Alan Scott
Alaris
Lavender
Alfred Pennyworth
By the way
Amadeus Cho
Amazing-Man
Amethyst
Angela (comic book character)
Anne Weying
Apache Kid
Aquagirl
Aquaman
Aquaman
Argenta
Green Archer
Green Archer
Fire Wing
Night Wing
Aztec
Azrael
Steel
Banshee
Barry Allen
Bart Allen
Bat Lash
Batal
Batgirl
Batman
Batman
Batman
Batwoman
Ben Reilly
Bereet
Blue Beetle
Blue Beetle
Bette Kane
Bill Ray Beta
Bishop
Black Rider
Blade
Blade
Bling!
Human Bomb
Box
Brainiac 5
Bucky
Barbara Gordon
Chameleon
Black Canary
captain America
captain America
Captain Britânia
Captain Comet
Captain Marvel Jr.
Captain Marvel
Captain Universe
Captain Atom
Captain Marvel
Carmilla Black
Cassandra Sandsmark
Bright Knight
ghost Rider
Black Knight
Mars Hunter
Huntress
Solar Flame
Charlie-27
Chase Stein
Boss
Apache Chief
Cyclops
Gipsy
Thing
Colleen Wing
Colossus
Wild Command
Conan
Black Condor
Congo Bill
Lion Heart
Crazy Jane
Growing
Crystal
Cristalys
cyborg
Speed
Daisy Johnson
Damian Wayne
Darkstars
Deadman
Defenders
Delfim
demolisher
Demolition
Red demon
Challengers of the Unknown
Destiny
Detonator
Devastating
Dick Grayson
Divine
Doll Man
Donna Troy
Druid Doctor
Doctor Strange
Hidden Doctor
Doctor Spectrum
Doctor Luz
Dubbilex
Duela Dent
El Diablo
El Dorado
Elektra Natchios
Elseworlds
Eléktron
Eradicator
Scalper
Scorpion
Shield
Spectrum
Suicide squad
Stellar
Red Star
Etrigan
Excelsior
Ezekiel
BAND
Steel Hawk
Black Hawk
Fandral
Fantomex
Faust
Spark
Beast
B'wana Beast
Iron
Firebrand
Firestar
Flash
Fire
Frankenstein
Franklin Richards
Fugitives
Photon
Fury
Gambit
Gamora
Squirrel Girl
Claw, The Invincible
Garth
Gaviã Arqueira
Warrior Hawk
Black Hawk
Gear
Ice
General Gloria
Geoforce
Gertrude Yorkes
Golden Gladiator
Gorgon
Grace Choi
Grenade
Great Bard
Groot
Red Guardian
Guardians of the Galaxy
Guardians of the Universe
Warrior
Guy Gardner
Hal Jordan
Harpy
Hauptmann Deutschland
Hayoth
Ivy
Heroes for Hire
Forgotten Heroes
Hitman
3-D Male
Iron Man
Ice Man
Elastic man
Animal-Man
Spider-man
Sand-Man
Bullet Man and Bullet Woman
Rubber-Man
Man-Thing
Ant-Man
Man-hour
Machine-man
Negative-Man
Robot-Man
Hope Pym
Howard the Duck
Hulkling
Hulk
Hercules
Inhumans
Brother Voodoo
Iron Munro
Jane Foster
Jarella
Jay Garrick
Jean Gray
Jeffrey Mace
Jericho
Jessica Cruz
Jessica Jones
John Stewart
Johnny Quick
Jonah Hex
Jonah Hex
Jonathan Samuel Kent
Jor-El
Young Avengers
Jubilation Lee
Julie Power
Justice
Ka-Zar
Kamala Khan
Kamandi
karate Kid
Karolina Dean
Kid Cassidy & amp; Reno Jone
Kid Colt
Kid Eternity
Kid Flash
Killraven
Kilowog
Klara Prast
Kraven
Kyle Rayner
Lady Danger
Lady Black Hawk
Ghost Lady
Lizard
Lagoon boy
Green Lantern
Green Lantern
Ghent Home
Legion of Superheroes
Legion of Superheroes
Lei Kung
Lei Ling
Leiko Wu
Legends
Lightray
Lilith
Black Lynx
Wolf
Lockheed
Luke Cage
Luna Snow
Lyja
Leo Future
Magnum
Sunspot
Manikin
Cloak and Dagger
Mar-Vell
Maria Hill
Maria Stark
Martinex
Marvel Boy
Mary Marvel
Mattie Franklin
Mera
Nightmaster
Master Judoka
Shapeshifter
Micromax
Midnighter
Miles Morales
Minute-Man
Mirage
Miss america
Miss Mars
Molly Hayes
Monica Rambeau
Monitor
Swamp monster
Saturn Girl
Wonder-Girl
Invisible Woman
Spider-Woman
Elastic-woman
Cat-Woman
Hawkwoman
Hulk-Woman
Wonder-Woman
Wonder-Woman
Beast
War machine
More and less
Missile
Nick Fury
Nico Minoru
Nightstar
Nite Owl
Noh-Varr
Night
New
Nuclear
The son of Vulcan
Okoye
Oliver Queen
Olympic
OMAC
Omega Men
Mental Wave
Black Orchid
The Others
The Avengers
Outlaw Kid
Ozymandias
Peacemaker
Panther
black Panther
Pantha
Patriot
Peggy Carter
Vertigo Characters
Powerful
Polaris
People of Eternity
Pow Wow Smith
Precursor
Template: Aquaman
Primate
Professor Charles Xavier
Psylocke
Iron fist
Snow Bird
Flaming Bird
Fantastic Four
Future Quartet
Question
Radical
Radius
Black Lightning
Iron Boy
Prey and Columba
White fox
Scarlet Fox
Silver Fox
Creeper
Ravenna
Rawhide Kid
Ray
Ray Palmer
Renee Montoya
Rino
Riri Williams
Robin
Rocket Raccoon
Rom, the Space Knight
Rorschach
Roy Harper
Silver Saber
Samurai
Sergeant Rock
Star Lord
Lord Fate
Mr. fantastic
Sentinel
Sersi
Shang-Chi
Sharon Carter
Sharon Ventura
Shuri
Sif
Silk
Siryn
Slam Bradley
Solaris
Soprano
Spider-Girl
Spider-Ham
Spider-Woman
Spyke
Starfox
Starhawk
Super man
Silver Surfer
Storm
Thena
Thor
Human Torch
Human Torch
Toxin
Alpha Troop
Beta Troop
Gamma Troop
Two-Gun Kid
Uatu the Watcher
Wolverine
American Eagle
Golden Eagle
Ace Enemy
Ibis the Invincible
Isis
Orion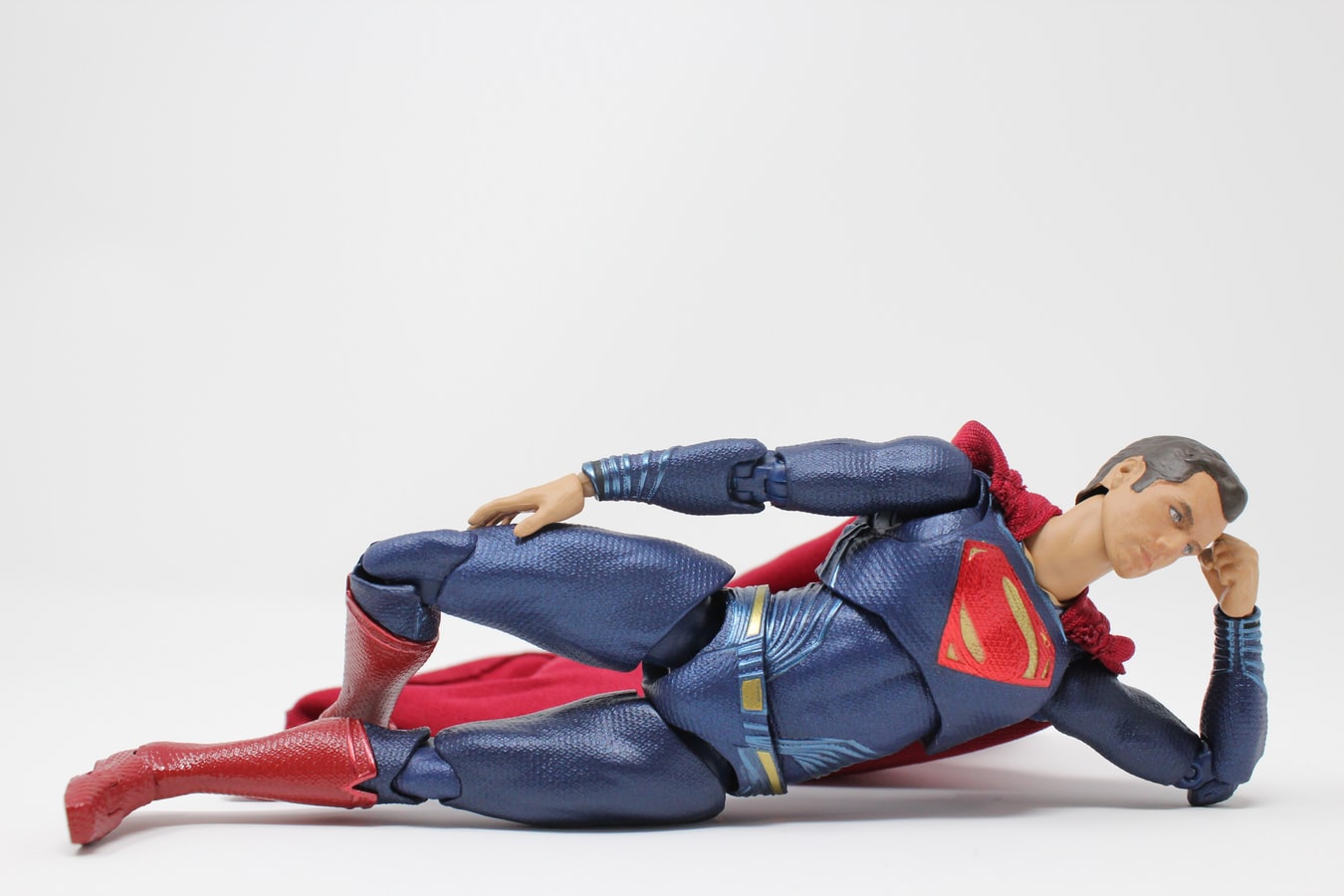 Popular villain names
Below is the list of the most popular villain names from DC and Marvel, remembering that some of them may just be anti-heroes, villains who were once heroes or the other way around. So if you find a strange name on the list, it's not my fault.
Queen-Bee
Abnegazar, Rath and Gast
Open Kadabra
Vulture
Silver Dagger
Black Adam
Agony
Albert & Elsie-Dee
Aldrich Killian
Aleksander Lukin
Alex Wilder
High Evolutionary
Amanda Waller
Amazo
Threat
Amygdala
Anarchy
Energy Ring
Black Angel
Annalee
Anne Weying
Antimonitor
Apocalypse
Apocalypse
Arcadian
Ares
Ares
Harlequin
Arnim Zola
Black Stingray
Arrasa-Block
Arrasa-Block
Asmodel
Avalanche
Azazel
Bad Girls Ltda.
Badoon
Bane
Silver Banshee
Baron Von Blitzschlag
Baron von Strucker
Basilisk
Whisk
Batzarro
Belladonna
Big Man
Bizarre
Black Mariah
Blob
Brainiac
Brian Banner
Brutale
Boomerang
Chameleon
Captain Boomerang
Captain Cold
Nazi Captain
Red hood
Clay-Face
Carl Draper
Carmine Falcone
Carnage
Carrion
Rattlesnake
Cathexis
Horsemen of the Apocalypse
Phantom Gentleman
Red skull
Huntress
Cosmic Hunters
Reaper
mad Hatter
Key
Boss
Black Whip
China White
Chitauri
Circe
Hell's Club
Collector
Computo
Count Vertigo
Conduit
Constrictor
Black Heart
Vilania Corporation
Corsair
Cottonmouth
Crocodile
Cupid
Cyclotron
Daken
Darkseid
Speed ​​Demon
Sabretooth
Derek Powers
Desaad
Desperate
Destroyer
Diablo
Dormammu
Doughboy
Doctor Alchemy
Doctor Doom
Doctor Doom
Doctor Light
Doctor Octopus
Doctor Polaris
Doctor Octopus
Dr. Harrison Wells
Dracula
Two-face
Gray Goblin
Macabre Elf
Green elf
Eclipso
Eddie Brock
Ego, the Living Planet
Axis Amérika
Electro
Electrocution
Charming
Erik Killmonger
Eradicator
Golden Scarab
Scorpion
Scandal
Straw man
Snake Squad
Sinister Squad
Suicide squad
Black Star
exterminator
Fafnir
Red Ghost
Felix Fausto
Figurator
Fin Fang Foom
Fisherman
Black Flash
Reverse Flash
Flautist
Flux
Task Force X
Female Furies
Galactus
Villains Gallery
Playboy
Demolition Gang
Injustice Gang
Royal Flush Gang
Yellow Claw
Sonic Claw
Black cat
Frost
General Immortus
General Zod
Geoffrey Wilder
Gibborim
Giganta
Gladiator
Glorith
Godspeed
Gorgon
Gorilla Grodd
Grenade
Groove
Gray Gargoyle
Halloween
Harold Meachum
Hector Hammond
Hela
poison ivy
Hydra
Holocaust
Cobalt Man
Floronic Man
Absorbent-Man
Sand-Man
Owl-Man
Cat-Man
Water-Man
Molecular-Man
Purple-man
Saturn Men
Hugo Strange
MAGNET
Ian Karkull
Ibac
Imperiex
Merciless
Supreme Intelligence
Inertia
Brotherhood of Mutants
J. Jonah Jameson
Yellow Jacket
Jean Gray
Jericho
Jinx
Joe Chill
Player
Johnny Quick
Joker
Juggernaut
Justin Hammer
Kagenobu Yoshioka
Kaine Parker
Kalibak
Kang the Conqueror
Kanjar Ro
Karmang
Karnilla
KGBesta
Khadd'dak
Krakoa
Krang
Kraven
Krona
Kulak
Lady Letal
Lizard
evil legion
Legion of Supervillains
Lex Luthor
League of Injustice
Lynx
Loki
Lord Havok
Lords of Justice
Lorelei
Lyssa Drak
Tombstone
Lúcia von Bardas
Ma Gnucci
Madame Hydra
Madame Rouge
Madelyne Pryor
Magic
Magma
Wizard of time
Suitcase
Malekith
Malice
Black Mamba
Manchester Black
Mandarin
Killer Moth
Martinique Jason
Wild Tide
Maxie Zeus
Maxima
Maxwell Lord
Mephisto
Mercenary
Merlyn
Master of Matter
Master of the Ocean
Master of Mirrors
Master of Sports
Mental Master
Masters of Terror
Metallo
Mister Hyde
MODOK
Iron Monk
Mongul
Morbius
Human Bat
Mordru
Death
Spider-Woman
Cat-Woman
Leopard-Woman
Mystério
Black mask
Namor
Nebula
Blizzard
Brooding
Nitro
Knockout
Nora Fries
Norman Osborn
Mist
The Rival
Oggar
Mental Wave
Thermal Wave
Onomatopoeia
Orb
Proud
Black Orchid
The Executors
The Three Supercriminals
Ozymandias
Parallax
Parasite
Golden Skater
Penumbra
Bad dream
Penguin
Gunman
Spinning Top
Plasmus
Jumping Jack
Template: Renegades
Preus
Pride
Professor Hamilton
Professor Zoom
Prometheus
Chemo
Ra's al Ghul
Raoul Bushman
Prey
Silver Fox
King Cobra
King of crime
King of Condiments
King of Watches
King Kull
Richard Fisk
Riddler
Rino
Moon Rock
Ronan the Accuser
Silver Saber
Star Sapphire
Sapphire Styx
Satanis and Syrene
Savitar
Mr Brain
Time Lord
Sentinel
Steel Snake
Sinister Sextet
Shades
Shaggy Man
Shocker
Shuma-Gorath
Silence
Sinestro
Supervillain Secret Society
Soprano
Mr. Nobody
Mr. Sinister
Steppenwolf
Sunstroke
Sunturion
Primordial Superboy
Super Cyborg
Superman Compound
Super woman
Superskrull
Surtur
Splint
Talia al Ghul
Black Tarantula
Temugin
Earth
Terrax
Thanos
They Who Wield Power
Tigress
Titannus
Mole
Cheater
Coach
Trigon
Black Lantern Corps
King-Shark
Tundra
Typhoid Mary
Tyr
Ultra-Humanoid
Ultron
Unus
Bear
Firefly
Val Rhymin
Vandal Savage
Venom
Ventriloquist
Vertigo
Grandma Goodness
Yon-Rogg
Zheng Zu
Names for your Super Heroes and Super Villains
The list below has suggestions for names of superheroes or supervillains created from a combination of words and powers. It may be that some of the heroes on the list below actually exist in a movie, comic, series or animation.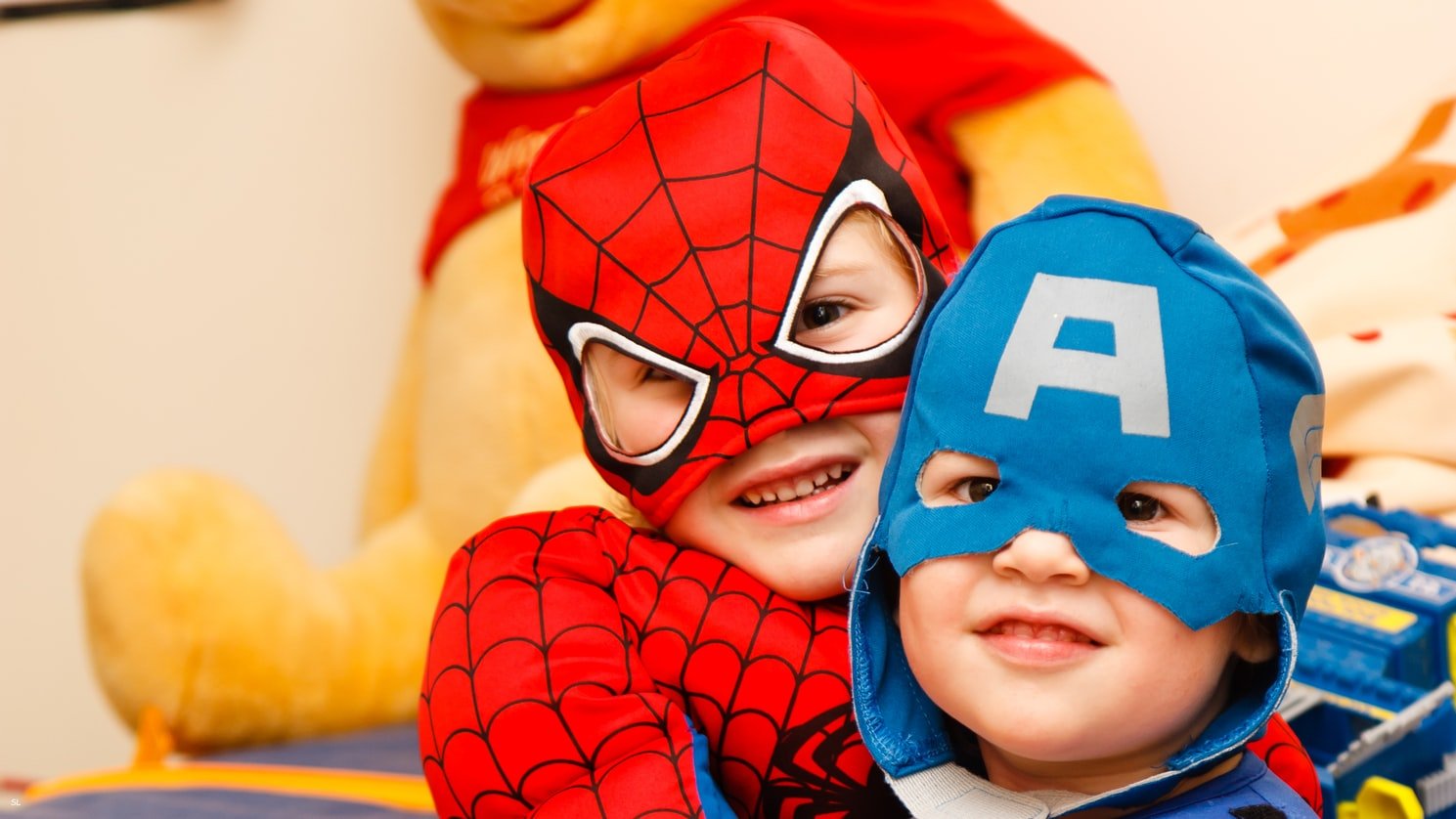 Names of Heroes and Villains Men
Captain Acceptance
Adversary Captain
Captain Joy
Captain Lunch
Captain Chair
Corpse Captain
Captain Chaos
Captain Affection
Captain Knight
Captain Horse
Captain City
Captain Science
Captain Comfort
Captain Crown
Captain Belief
Captain Twilight
Captain Skull
Unknown Captain
Captain Disbelief
Captain Determination
Captain Ego
Captain Eventuality
Captain Fortaleza
Captain Strike
Captain Honor
Captain Host
Captain Importance
Captain Childhood
Captain Intimacy
Captain Legality
Captain Wolf
Captain Mesa
Captain Minute
Captain Narrator
Captain Novelty
Captain Father
Captain Octopus
Captain Door
Captain Sloth
Captain Prophet
Captain Bread
Captain Anger
Captain Rat
Captain Lightning
Captain Answer
Captain Secretary
Captain Synergy
Captain Rescue
Captain Dream
Captain Fear
Captain Trend
Captain Badger
Captain Tube
Captain Boredom
Captain Deer
Captain Summer
Commander Abyss
Assassin Commander
Commander Aversion
Commander Bliss
Commander Coffin
Unknown Commander
Commander Eventuality
Commander Fortuna
Commander Magnetism
Commander Girl
Commander Punctuality
Commander Depth
Commander Saudade
Commander Ecstasy
Doctor Annoyance
Doctor Acolá
Doctor Charisma
Doctor Cruelty
Doctor Skull
Doctor Helplessness
Doctor Contempt
Doctor Stealth
Doctor Gossip
Doctor Idea
Doctor Impropriety
Doctor Fear
Doctor Razor
Doctor Nation
Doctor Penguin
Doctor Religion
Doctor Wealth
Doctor Sense
Doctor Solution
Doctor Tube
Doctor Vexation
General Abstinence
General Agreement
General Lover
General Whale
General Head
General Body
General Frugality
General Hobby
General Integrity
General Hammer
General Partiality
General Rua
General Storm
General Veil
Man Friendship
Man Air
Spider man
Clumsy Man
Corpse Man
Chameleon Man
Man Capacity
Man Wedding
Snake Man
Man Conduct
Crystal Man
Chalice Man
Man Cheating
Error man
Chicken Man
Weakness Man
Bottle Man
Hydra Man
Man Today
Man Honesty
Idea Man
Implausibility Man
Man Childhood
Insolence Man
Souvenir Man
Tear Man
Monkey Man
Wonder Man
Mature Man
Man Mind
Man Table
Man Monarchy
Bat Man
Nose Man
Man Night
Man panoply
Man Opinion
Man Wall
Peace Man
Poem Man
Chin Man
Rat Man
Man Religion
Laughing Man
Holy Man
Frog Man
Man String
Bell Man
Man Solicitude
Solution Man
Shadow Man
Man Softness
Man Weather
Trend Man
Theory Man
Thunder Man
Shark Man
Bear Man
Veil Man
Opening-Man
Abyss-Man
Accessory-Man
Affinity-Man
Man-Agility
Man-Lover
Amnesia-Man
Man-Year
Man-Dislike
Spider-man
Adventure-Man
Beastman
Calm-Man
Horse-Man
Man-City
Gray-Man
Man-Beginning
Tale-Man
Owl-Man
Twilight-Man
Crystal-Man
Chalice-Man
Demon-Man
Man-Day
Devil-Man
Error-Man
Scorpio-Man
Shieldman
Swordman
Ghost-Man
Baleman
Man-Favoritism
Flower-Man
Hunger-Man
Ant-Man
Chicken-Man
Man-Frustration
Smoking-Man
Cat-Man
Genealogy-Man
Dolphin-Man
Guardman
Genie-Man
Anthem-Man
Man-Man
Honor-Man
Man-Images
Man-Immaturity
Man-Journalism
Lake-Man
Lethargy-Man
Lion-Man
Lesson-Man
Wolf-Man
Late-Night-Man
Man-Malaise
Shipman
Man-Night
Man-Occasion
Oyster-Man
Palace-Man
Sparrowman
Man-Punctuality
Sloth-Man
Helpfulness-Man
Man-Purpose
Punishment-Man
Bird-Man
Mouse-Man
King-Man
River-Man
Man-Secretary
Man-Sensitivity
Sepulcher-Man
Dream-Man
Gentleman
Forehead-Man
Torpor-Man
Throneman
Tube-Man
Bear-Man
Vengeance
Wine-Man
Twilight Lord
Defeating Lord
Lord Ego
Lord Elegance
Lord Shield
Lord Fire
Lord Blade
Lord Dawn
Lord Matrimony
Lord Woman
Lord Obsolescence
Lord Paradise
Lord Punctuality
Lord Refreshment
Lord Breath
Lord Feeling
Shadow Lord
Lord Temperament
Lord Throne
Lord Valor
Lorde For sale
Lord Poison
Goat Boy
Thief Boy
Cartoon Parrot
Boy Validity
Cartoon Veil
Boy-omen
Apathy-Boy
Spider-Boy
Signature-Boy
Breeze-Boy
Boy-enthusiasm
Brother-Boy
Window-Boy
Boy-Magnetism
Bat-Boy
Shroud-Boy
Boy-Objectivity
Boy-Thinking
Holy-Boy
Sun-Boy
Dream-Boy
Bear-Boy
King
King Ardil
Knight King
Twilight King
King Chalice
King Dog
King Devotion
Ghost King
King Son
King Fortitude
Reckless King
Oath King
King Lei
King Malaise
Mother King
King Parody
King Pira
King Octopus
King Fox
Sergeant Appearance
Sergeant Bobo
Sergeant Crocodile
Sergeant Cruelty
Sergeant Unknown
Sergeant Dragon
Sergeant Duplicity
Sergeant Irritation
Sergeant Thief
Sergeant Mausoleum
Sergeant Walrus
Sergeant Mother
Sergeant Night
Sergeant Omission
Sergeant Panacea
Sergeant Dread
Sergeant Joke
Sergeant System
Sergeant Dream
Sergeant Fear
Sergeant Voice
Sergeant Xenophobia
Mister Chair
Mister Kangaroo
Mister Letter
Lord Knight
Lord Emotion
Lord Spirit
Mister Army
Lord Rust
Lord Greed
Lord Guard
Mr Implausibility
Lord Tear
Mister Mausoleum
Mister Mesa
Lord Death
Mr Obsolescence
Lord Patience
Mr. Father
Lord Pira
Lord Poem
Lord Weeping
Mister Mouse
Lord Sepulcher
Mr. Validity
Professor Opening
Professor Acrimónia
Professor Ambiguity
Elephant Teacher
Ambassador Professor
Professor Sword
Professor Force
Giraffe Teacher
Professor Coup
Professor Misery
Professor Ship
Professor Oyster
Professor Octopus
Professor Promise
Professor Propensity
Professor Resilience
Professor Whispering
Professor Terra
Professor Torpor
Names of heroines and villains women
Girl there
Needy Girl
Rain Girl
Body Girl
Girl Day
Girl Achievement
Blow Girl
Immaturity Girl
Girl Indignity
Blade Girl
Penguin Girl
Torpor Girl
Assassin-Girl
Whale-Girl
Girl-Democracy
Girl-Stealth
Girl-Pain
Falcon-Girl
Girl-Frustration
Girl-Initiation
Playful-Girl
Lion-Girl
Machine-Girl
Girl-Need
Girl-Fog
Girl-Punctuality
Prophet-Girl
Girl-Breathing
Torpor-Girl
Throne-Girl
Girl-All
Traveling-Girl
Accessory Woman
Help Woman
Woman Year
Apparition Woman
Killer Woman
Bravery Woman
Chameleon cartoon
Woman Courage
Owl woman
Crystal Woman
Careless Woman
Devil Woman
Diamond Woman
Ego Woman
Hope Woman
Fortress Woman
Cartoon bottle
Cat Woman
Gratitude Woman
Hino woman
Imagination woman
Intimacy Woman
Cartoon irritation
Jubilo Woman
Freedom Woman
Mausoleum woman
Woman Machine
Mother Woman
Narrator woman
Foggy woman
Obligation Woman
Woman Occasion
Sheep Woman
Priest Woman
Loss Woman
Joke woman
Woman Power
Octopus cartoon
Royalty royalty
Relaxation woman
Breathing woman
Rio woman
Blood Woman
Woman Help
Sun Woman
Smiling woman
Success Woman
Tiger Woman
Woman Torment
Woman Torpor
Tomb woman
Cow Woman
Woman Vacillation
Cartoon deer
Ecstatic Woman
Abyss-Woman
Woman-shake
Lunch-Woman
Woman-Walking
Ring-Woman
Brilliant-Woman
Rain-Woman
Women-Communication
Crown-Woman
Woman-Creativity
Democracy-Women
Woman-Dependence
Druid-Woman
Elephant-Woman
Swordwoman
Star-Woman
Euphoria-Woman
Woman-Ease
Ugly-Woman
Son-Woman
Gossip-Woman
Smoking-Woman
Bottle-Woman
Dolphin-Woman
Guard-Woman
Woman-man
Horror-Woman
Woman-Identity
Ignorance-Woman
Woman-Images
Woman-Implausibility
Women-Importance
Brother-Woman
Irreflexion-Woman
Restless-Woman
Lake-Woman
Woman-Loyalty
Lesson-Woman
Wolf-Woman
Blade-Woman
Monkey-Woman
Fear-Woman
Bat-Woman
Death-Woman
Black-Woman
Woman-Objectivity
Sheep-Woman
Feather-Woman
Woman-Persuasion
Pig-woman
Omen-Woman
Woman-Helpfulness
Mouse-Woman
Achievement-Woman
Respect-Woman
Robot-Woman
Secretary-Woman
Sentinel-Woman
Woman-Type
Thunder-Woman
Boredom-Woman
Cowgirl
Poison-Woman
Wine-Woman
Veil-Woman
Chameleon girl
Girl Addiction
Sick girl
Girl malaise
Girl Breathing
Girl secretary
Tragedy Girl
Girl-Opening
Girl-Year
Head-Girl
Crystal-Girl
Sick-Girl
Girl-Wife
Girl-Implausibility
Girl-Importance
Independence-Girl
Oath-Girl
Girl-Husband
Girl-Option
Girl-Original
Paradise-Girl
Fish-Girl
Feather-Girl
Bird-Girl
Snake-Girl
Shadow-Girl
Talent-Girl
Grave-Girl
Girl-Venality
Girl-Life
Revenge-Girl
Wine-Girl
Names of Unisex Heroes and Villains
The superhero names in the list below may have a sex, but I didn't separate them, so I categorized them as unisex. Some are meaningless words, but they can serve as inspiration or be the name of a hero or villain.
Opening
Abyss
Affection
Agility
Joy
Lunch
Ring
Year
Anxiety
Apparition
Air
Killer
Witch
Head
Coffin
Calm
Kangaroo
Beef
Waterfall
Horse
Skepticism
Scepter
Rain
Grey
Bunny
Communication
Crown
Owl
Belief
Kid
Crystal
Fault
Defeat
Disgust
Dragon
Education
Elephant
Ambassador
Mistake
Misconception
Spirit
Star
Euphoria
Face
Rust
Final
Gossip
Fortitude
Coldness
Frivolity
Funeral
Cage
Garanhão
Heroism
Hipoppotamus
Humility
Lighting
Relentlessness
Initiation
Insanity
Envy
Sister
Brother
Irritation
Lethargy
Lion
Dawn
Husband
Mega Agony
Mega Help
Mega Bliss
Mega Compassion
Mega Crime
Mega Misery
Mega Novelty
Mega Pig
Mega Promise
Mega Propensity
Mega Thunder
Mega Bear
Girl
To lie
Master Art
Master Cruelty
Master God
Master Spirit
Mestre Fortaleza
Bottle Master
Coup Master
Master Man
Master Ignorance
Master Restlessness
Hammer Master
Mestre Walrus
Master Nose
Mestre Palace
Mestre Raposa
Mestre Sol
Master Type
Master Bear
Master Utility
Master Vacillation
Minute
Misery
Shroud
Death
Fly
Motor
Machine
Mother
razor
Night
Obligation
Obsolescence
Opportunity
Oyster
Sheep
Dad
Parrot
Loss
Plague
Punctuality
Pig
Door
Weeping
Helpfulness
Prophet
Property
Prudence
Complaint
Fox
Rat
Street
Wisdom
Blood
Second
Week
Sense
Sentinel
Snake
Sympathy\
Sincerity
Synergy
Help
Dream
Smile
Success
Super Acceptance
Super Acolá
Super omen
Super Ring
Super Year
Super Goat
Super Card
Super Wedding
Super Crystal
Super Dogma
Super Druid
Super Ambassador
Super Scorpio
Super Shield
Super Spirit
Super star
Super Eccentricity
Super Phalange
Super Falcon
Super Favoritism
Super Rust
Super Funeral
Super Coup
Super Grace
Super Humility
Super Loyalty
Super Maturity
Super Mausoleum
Super Girl
Super machine
Super Normality
Super Pride
Super Wall
Super Octopus
Super Weeping
Super Prophet
Super Achievement
Super Religion
Super Lightning
Super Rhino
Super Risk
Super Robot
Super Health
Super Whisper
Super Storm
Super Badger
Super Torpor
Super Tomb
Super outrage
Super Union
Super Water
Superiority
Whisper
Storm
Trend
Earth
Shyness
Throne
All
Tomb
Value
Summer
Vexation
Life
Wine
Veil
Water