In this article we will share a list of group names for you to create on your Stop now, Telegram and Facebook. Many interesting names and jokes, a list full of Project Ideas to help you choose. There are more than 1000 group names for Whatsapp, Facebook, Telegram and other social networks and applications like Line.
The list of suggested group names is in alphabetical order and separated by some categories. Unfortunately they are very random names, but you will probably find what you are looking for or create Project Ideas based on the names on that list.
Funny and entertaining group names
The list below has fun and funny Whatsapp and Telegram group names:
100 brake
100 rules
100% Favela
20 eat
404 Wi-Fi unavailable
404! The group name does not exist
50 calls from mom
60 in my lap
80th
The return of those who never went
Queen bees
Bee-eater
Collection of nudes
Useless collection
Adds value
Value aggregators
Wolf Pack
Ruckus
Someone owes me money
Jumping Almondegas
Bouncy Meatballs
Uproar
Friends of Onça
Bored friends
Angels and Demons
For porn use only
Fasten your seat belts
That 1%
Here the boss does not enter
Closet (I bet no one will leave this group)
Arrocha in it
The party photos were great
The bald grandma's braids
Silent killers
Verbal harassment
Axé, cachaça and whoring
Extra virgin olive oils
Prom
Cage Ball
Friday Night
Shambles
Gang
Gugu's Bathtub
Stranded bar
Bar Without Canvas
BBB
Kiss on the Shoulder
Beauty Awake
Bichos do Mato
Block of those who do not leave
Ball rolling
Boladão well thought out
Good morning group
Pumped
Dawn tram
Tram of the non-powerful
I put faith
Boys Trash
Buzz
Melon heads
Wind heads
Square heads
Crazy dog
Where's the fun
Coffee
Shitting and typing
Caio Pinto
Spam box
Lace panties
Cauldron of friends
Calvin Kleyson
Mother's house Joana
Castle Rá-Tim-Bum
Pirocudo horses
Regrettable scenes
Brewers
Beer today?
90s Chat
Chiquititas
Club of the bruises
Club
Coaching the injured
Hive
Cologne
URSAL Command
Verbal Combat
Orkut Community
Confidential
Conglomerate of little people
Contact
Crazy talk
Crazy Talk
Tenement
I cut hair and dick
Scratchers
Corral
Dangerous curve
Brave Dogs
Accomplices to a rescue
Inside the car
Defeat Almost Right
Pathfinders of the End of the World
Head bastards
Civil Disobedients
Digital Detox
Gave wave
God forbid but I wish
God help us
Typing ...
And the bamboo?
Edeotas
Swarm
404 error
Little School of Professor Raimundo
Spaceship of Project Ideas
ETois
Exhausted
Problem makers
Sensible Fairy
Fairies
Panties Feds
Award-winning sticker
Shiny stickers
Children of Chuck Norris
Shoot Galvão!
Shoot Nóis, Galvão!
Forró dos Negões
Texting Hurricanes
Future millionaires
Fuzarca
Fan club
Kindness generates kindness
Defective generation
Shouting and confusion
Group 100 Brake
The absurd group
Jacinto Pinto Group
Mario Group
Oscar Garlic Group
Group of the chavosos
Group of the disappointed
Group of dumb
Zika group
Imaginary fitness group
Group half full half empty
Roda Viva Group
Group muted
Hackers
Today at Zé's…
Today at Zé's house
Today is a new day
Hospice
Caras Island
Illuminati
No one influencers
Furious alligators
Jacinto Pinto
Play a lot
Is it over, Jessica?
KO d´Risota
KKKKKKKKKKKKK
Kubanacan
Recycle bin
Recyclable trash
Lollapalosers
LSD (Praise be to God)
Crystal Moon
More love please
Another annoying group on your Whats
Badly
Brothers and princesses
Maria from the neighborhood
Lunchboxes
Marombeiros
Best group
Best group ever
(De) motivational messages
Shining minds
Wandering minds
Expired Merchandise
My little group
Hell Monks
Cave Monsters
Bite Blows
Moro save us
Mom, I'm on WhatsApp
At the mother-in-law's house
Nobody leaves
Is there bread in the sky?
In my time
Get-in-touch
Endless notifications
Notifications silenced
I don't know everyone here
Don't let the group die ...
It's none of your business
We trupica but does not fall
The stuff is crazy
The world is our!
The father loves you
The people are not stupid
The silence of the innocent
The last one to leave turns off the light
Bowel-wash operation
Tabajara organizations
Orkuteiros
The Bostões
The hams
The boring ones
Whats tops
The trolleys assumed
The virjões
Pandemonium
Partners of all
Swag Partners
Crime Partners
Zap pastry
Paula Inside
Suicide Tree Frogs
Peroba in them
People that I love
Pawns
Worst group
Love pool
Wild plants
Can that, Arnaldo?
Could it be Pepsi?
Poets
For Baptizing ...
Brothel
Foot on the sand
Foot in jackfruit
Rabiola powder
What's up today?
What Mario?
Puzzle
Who has limit is municipality
Qui Bão
Fuss
Favela Kings
Kings of the Box
Answer quickly!
Answer soon!
Hangover online
Straight Data
10cm hard cocks
Radio pawn
You know nothing, innocent
Depraved Safadões
Left the group
Fruit salad
Samba and love until later
Sapuca There
Garbage bag
sarapatel
If you enter you will be penetrated
Hold the stick
Holds the tchan
No spoilers
No time bro
Lords of the rings
Incredible little human beings
Talent show
Dead poets society
Sun, drips and money
We are mere parasites
Smile please
Alone in the silence of the night
Spammers
Anonymous Stalkers
Suronha de Noronha
Only add with scrap
Only Panties
Only Underwear
Just stranded
3G only
Only ITI MALIA
Only the beautiful
Only the myths
Only virjão
Just got likes @ here
Taca-le pau
Love you friday
Brainstorming
Too cruel texts
Ti ti ti
Ticolé
Everyone crazy
Take it from here
Bulls on the loose
Jumping train
All cuckold
All horn!
Everything p ***
Turmoil
Monica's Gang
Fundão gang
Funnel Class
Gang of Penadinho
Tutupom?
It's all cleared
Uga-uga
A Catastrophic Site
Anonymous bums
Frustrated bums
Go get it!
Worth a kiss ... (put the name of someone in the group)
Come with mom
Shame
Experienced virgins
Proud Virgins
Back to school
Vozearia
WhatsRock
X idiots
Rumpus
Friends Zone
total Zorra
Total Zueira
It's tois
Look what this person thinks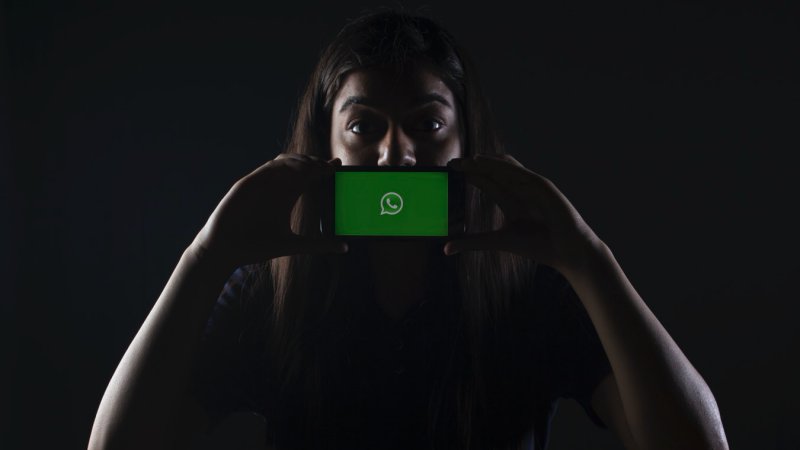 Family group names
1 for all and all for 1
50 calls from mom
The family _ (put the surname here
My Uncle's Garage is Green
The big family
Most of the loved ones
It ends in pizza
The paper is over
Sunday lunch
Secret friend
Family only
Confidential file
Sugar union
Base of everything
Chatting with cousins
Rain Cookie
Family purse
Family Fund
Good morning family!
Good morning group!
Good times
Where's the fun
Coffee
Full house
House of Project Ideas
Crazy house
House
Family WhatsApp cases
Missed calls from… (insert name of a group member)
House Chat
Drama club
Serious thing
Happy Collage
Hungry for trouble
Beware of viruses
Sunday she won't
Empaão da galera
So don't tell me your problems
To err is human!
They forgot me
This family is very close
We are in family
I love my sister
Problem makers
Crazy family
Family above anything (Family above anything)
Family club
Adams family
Addams Family
Avalanche family
Buscape family
Mess family
Family Guy
Noise family
Barullho family
Happy family
Gang Family
Annoying Family
Karate family
Crazy family
Mere family
Super meri family
Modern Family
Traditional Brazilian family
Family is all the same
Farofamily
Feijoada when?
Son cries and mother doesn't see
Geriatrics and Pediatrics
First family group
Happy House
Dinnertime
Untouchables
Brother and sister
Annoying family
Jesus loves you
Kazoku
La Casa de Papel
Happy home
Lasagna
Family relationships
Strong ties
Mamma mia
Morning
Best people, worst jokes
My father loves you
Mi Sangre Share
My family
My family is on WhatsApp
My second mother
My dear sisters
Modern Family
Much love
My big loves
Mom, I'm on the globe
Mom, I'm on WhatsApp
Contraceptive methods that went wrong
In joy and sadness
Nothing happens feijoada
Bitter Nazareth
Preferred notification!
Ohana
The Incredibles
Black sheep of the family
Forever united
All parented
Pizza… I don't know when
Politics the Deck
Why, grandma?
Public square
Forbidden to discuss politics
pudding
Dirty laundry
Holy Family
Sarrada
Always together
Yes, we are family
Just missing (insert the name of someone who is not in the group)
Terror of Neighbors
DNA testing
Aunt, it's fake news
Weight team
Every family has a crazy
Family Exchange
All together and connected
I'm hungry
United by Last Name
Is it worth discussing politics?
Family Zap
total Zorra
Christmas tree
It's pavé or pa cumê
👶🧒🧑👩👴🧓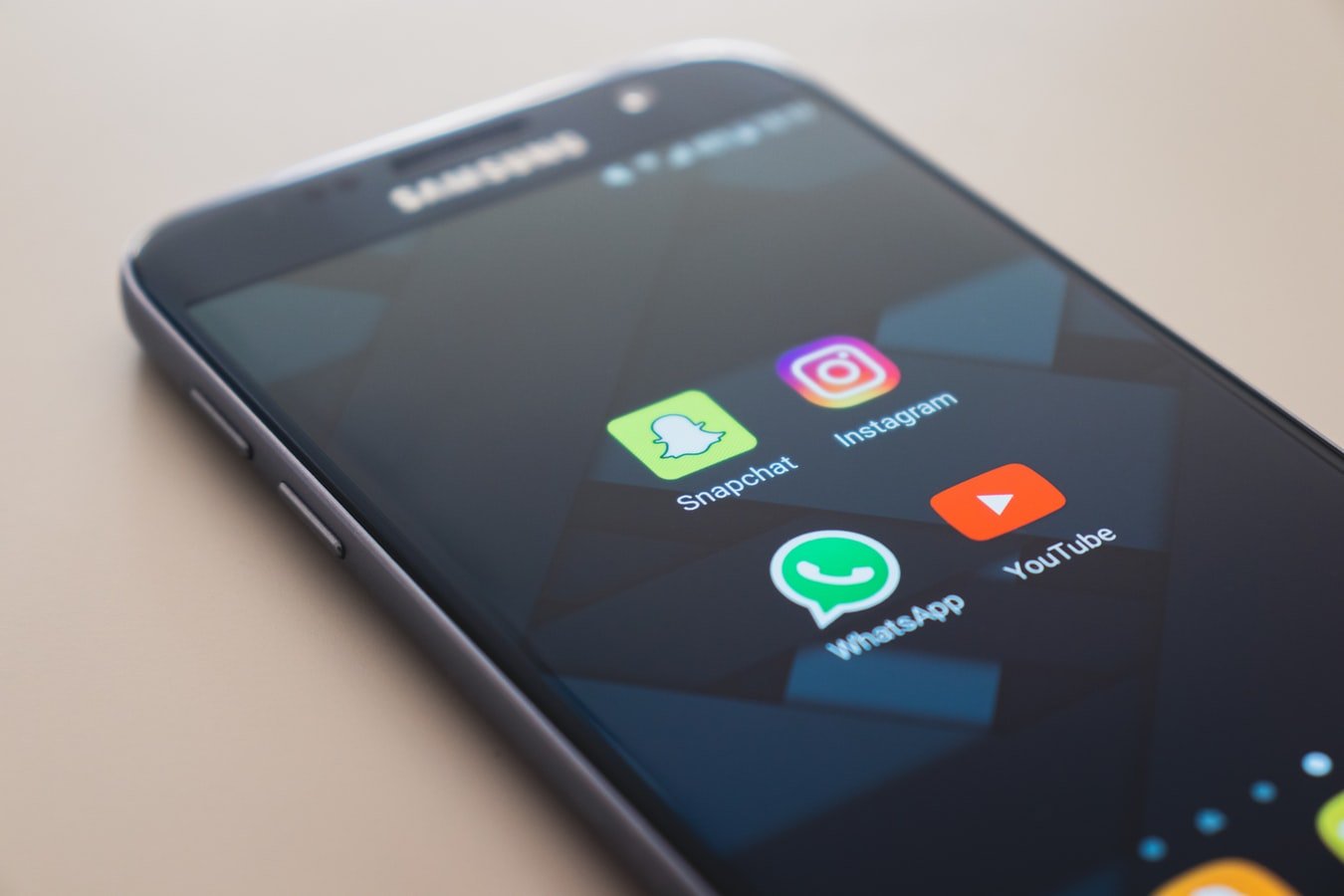 Friends group names for WHATSAPP and telegram
The list below has names of whatsapp groups and telegrams for friends:
10 at school and 10 in the mess
100 rules
404! The group name does not exist
50 calls from mom
50 ringtone tones
50 shades of green
72 hours offline
80th
The return of those who never went
Queen bees
Adds value
Raisin rice
The bald grandma's braids
Delayed
Then, is it over?
Friday Night
Public bathroom
Bar Without Canvas
Bataclan
Wave Potatoes
BBB
BBBOSTA17
Kiss on the Shoulder
Beauty Awake
Bhaia ji Sorriso
Toe cap
Tubes
Head Block
Boladão well thought out
Pumped
Dawn tram
Books brothers
Books brothers
Where's the fun
Dog kennel
Trolley
Bathroom
Regrettable scenes
Brewery
Beer today?
90s Chat
Culture shock
Kicks that is voodoo
Class experts
Class experts
Insomnia Club
Excuse
Verbal Combat
Confidential
Contact
Crazy Talk
Cousin Cologne
Beautiful cousins
Creativising
Northern Creole
Success Code
Dices
Gave wave
April Fools' Day
Typing ...
Disguising the evidence
I slept in the square
They Like and Karate
Bizarre emojis
Engineers calling
So it's
Error 404!
Old fashioned squad
Such freedom
Fabulous Students
Virtual fauna
Rank filers
Children of Satan
Children of Chuck Norris
Fiu fiu
Placenta Outlaws
Future millionaires
Sandy and Júnior fan club
Generation 7 × 1
yummy is 3 1/2
absurd group
The absurd group
Mario Group
Group half full half empty
Roda Viva Group
Group muted
Supera Group
Hackers
Today at Zé's…
Today is a new day
Imagine_Action
Sister does not enter
Brother does not enter
Play a lot
Is it over Jessica?
KKKKKKKKKK
General release
Another annoying group on your Whats
Send a telegram
Best friends at school
Girls wear pink
Boys wear blue
Shining minds
Wandering minds
My little group
Piss in Saquinha
Sleep activists
Minas & amp; Pitfalls
My goal is 10… 9.5 I don't even roll!
Moro save us
Mexico Peru
In the mouth of the bottle
At the mother-in-law's house
NaBunda
It wasn't love, it was a trap
Not that war with anyone
It's not mom, it's not mom!
The real dilemma
The last one to leave turns off the light
Tabajara organizations
Orkuteiros
Wood that is born crooked
Catch fire, cabaret
People that I love
Piranha out of water
Can that, Arnaldo?
Could it be Pepsi?
End
Legislative Ppks
United Ppks
First season
Little Mouse Program
That's it
Those who define themselves are limited
Dear
Learning yard
Kings of the Box
Knowing in action
Get out of cell
Sambou in the face
Sapuca There
Hold the 17
No Porn
Incredible little human beings
Smile please
Suronha de Noronha
Only add with scrap
Only Panties
Only Underwear
Only useless messages
3G only
Only ITI MALIA
Only the beautiful
Just to counter
Just got likes @ here
Taca-le pau
Teenagers
Teenagers
We have alcohol in common
The Winners
The Winners (the winners)
Tortuguitas Ninjas
Three Brooms
Your Nega
Everything Corn
Everything turns 💩
Pumped class
Class Search foot
Class 51
Asylum Group
Fundão gang
Class of the sertanejo
It's beautiful, beautiful
It's all cleared
Let's stop the city
You were eliminated
Come baby
Mayonnaise travelers
Differentiated view
WhatsRock
X of the question
X-Nothing
Xutes & amp; Kicks
Friends Zone
Digital Zoo
total Zorra
Total Zueira
It's slow
Names of Friends and Women Groups for Whatsapp and Telegram
Below is a list of Whatsapp and Telegram group names for women and friends:
10 at school and 10 in the mess
100 sura
100 shame
100% patty
50 shades of pink
Open for business
All us single ladies
All us single ladies
We love Rosa
Friend partner only if it is…
friends bff
Friends for Life
Friends Forever
Love not here
Blackberries United
Angels
The angels
The beasts
The cats
The partners
Starve them
The Issues
The rebels
The boring ones
The single
The temptations
Whats top's
The broken bones
The Swamp Zika
Attitude Girls
Bad Girls
Bad girls
Power bandits
Red lipstick
Well patricinha
Best dudes
Best friends
blackcats
Head Block
Bluegirls
Books Girls
Busy Budies
Catś rosa - xoque
Hunters
Chat Lounge
Choco lovers
Class experts
Clever cats
Club of luluzinha
farofeiras club
Cool people
Pink heart
Crazy lovers
Crazy world
Crazy world
Creativising
Drunk Cupid
Success Code
A little bit of everything
Track holders
Doidelicias
Doidelicias
Stranded sqn
Enter at your risk
Their space
ETois
Me, you and Whatsapp
Facul zueira
College of Depression
Fairies F # das
Fairies
Fantastic Four
Fashion Girls
Shanty town
Make Dil Dhadakane
Dengue Beasts
Philharmonic Fraud
Fionas
Product revelers
Free Bird
Free Wi-Fi
Friendzone
Friendzone
Girls vacation
Lipstick guys
Puts Puts Gallery
Game of phones
Gang of Paçoquinha
WhatsAppur gangs
Well Solved Girls
Pink Girls
Attitude girls
Rock Girls
Girls of the Moment
Mean Girls
cool girls
Material Girls
Spoiled Girls
Patricinhas girls
Perfect girls
Girls Inc
Vain girls
Generation 7 × 1
girls fashion
Girls the Night
Good times
Gossip girls
Hot babes from the garage
Graduation of drip
Degree
Grub Club
Nonsense Group
Group half full or half empty
Hot Group
Roda Viva Group
Group without expiration date
Groups of top friends
Night warriors
Hangover
Hard workers
Hesskhe Yadalanah
Hidrion sacs
Today at Zé's house
Htinhas
Romantic htinhas
Hungry for trouble
I love you Pattys
Iconoclasts
Illuminati
Imagine_Action
Impeachment day
Immune to cupid
Brotherhood
Jesus loves you
Jotta Herre
Just do it
Just talk
Keep calm
Kon groupetrafo
Langoti Friends
Car-wash
Legally Patricinha
Let it be
Let it go
Let's chill
Let's party
Freedom freedom
Libertinism
beautiful, crazy and smooth
Beautiful
Loopooloo
Crazy and passionate
Crazy for zap
LSD (Praise be to God)
Mademoiselles
Make it cool
Mas Scythe
Buteco MasterChef
Masti Maza
Masti Maza
Give me the glue
Mean girls
School Best Friends
Best friends in life
Best Dudes
bagaceira girls
Surf Girls
Cool girls
Innocent girls
Innocent Girls
Evil Girls
Mean Girls
Trendy girls
venomous girls
Busted Minds
My Father Loves You
Migatas
Migatas
Spoiled and vain pink
Mimadas Pink (name of my group)
My goal is 10… 9.5 I don't even roll!
My friends
Mini-trunks
Group Motivation
My folks
None of your business
Baby cries Mother doesn't see
Granddaughter of the Louse
Granddaughter of Velho Barreiro
Is there bread in the sky?
No pain, no gain
No Strees
No worries
Nois and jeca more and jewelry
Nois grinding
Non Stop Chat
Non-stop notifications
New friendships
Shelves
Teen
Novinhas do Fluxo
New in the APP
Teens TOP
There are no boys
We can not do anything
We are nobody's
We don't work with ice
We tie until we die
We are one
We are a family
We will use the valuable time
Love is life
The back seat
The speech
Livestock display
Dad is Don
Panties chat
To enter, smile
Whats Partners
Bold Partners
Partnersbook
Partnership here and closed
Passing the squeegee
Patricia with pride
Patricia Forever
Brazilians
Beautiful Patrons
Patricia in power
Patricinhas Pink
Get the Bolt
People of my life
Small poisonous
Chilli Peppers
Pink girls
Winged Louse
luxury guns
We can be anything
Powerful
Politics The Deck
Kick them
Why grandma?
Why Whatts?
Can I squeeze?
Beach, its beautiful
Hold Nóis
Princesses of the night
Looking for a bid
Potato bread
Bean tree
Learning yard
boutique rats
RockPink or PinkRock
Rose with glitter
SOS
No break
No time to study
Smile Please
Spice Girls
Spring break
Stranger things
Summer love
SUP?
Super heroes
Surprising
sweet girls
Only single friends
Just enjoyment
Only they
Just for pattys
Only those who study
Only those who glue
We just want to enjoy
VIP only
Take it easy
We are there
We are for business
Research Paper - Truco, beer and barbecue!
Teenagers
The adventures of texting
The trouble makers
Thes Girls
This group does not exist
TOP of the room
Top girls
Tremendous
Trifraternas
trio tenderness
Class of the Bar
Fundão gang
Fingernail and cuticle
Univerciled
Vain Pink
Differentiated view
We are one
We can be anyting
We love coffee
We talk a lot
What's up?
Where's the beer?
X Mate
Xplosion
Yellow submarine
Yes we can
Did you like these female nicknames? You may be interested in reading an article about how to clone whatsapp from a distance.
Group names in Portuguese and English and other languages
The list below has group names for whatsapp and telegram in Portuguese and English, Spanish and other languages:
The girl likes me
All us single ladies
Friends pero no mucho
Angels
Here do not duerme
Are we there yet?
Avengers
Baby one more time
Backstreet boys
bad boys/ bad girls
Basura
Best dudes
Best friends
Black blocks
Bocadillo
Breaking bad
Bromance
Busy Budies
Expired
Chaos
Chat Lounge
Choco lovers
Chupitos
Civil desobedients
Clever cats
Conexión buena
Cool people
Crazy lovers
Crazy world
Dame un
Dame an opportunity
Dancing queens
Despacito
Di mi nombre
Don't spoil it
Don't stop believin
El cotilleo
Enjoy it
Enter at your risk
Fast and furious
Free Wi-Fi
Friends
Friendzone
Game of phones
Gangnam style
Zone people
Good dramas
Good times
Gossip girls
Guapas y guapos
Hangover
Hard workers
Have a nice day
Here we go
Hoy plays currar
Hungry for trouble
I can't get no satisfaction
Imagine all the people
It's never too late
Jamon and queso
Just do it
Just talk
Keep calm
I guarantee yo
The cage of the locos
The last cup
Las guapas
Las locas y locos
Lazos de sangre
Lazos fuertes
Leones
Let it be
Let it go
Let's chill
Let's have pizza?
Let's party
Let's talk
Libro abierta
Like a rolling stone
Live forever
Los borrachos
Los cerveceros
Los delincuentes
Los guapos
Los hermanos
Make it cool
Mally
Maniac messengers
Mean girls
Modern Family
Spring mucho
My folks
More like nothing
My people
No tuyo subject
No pain, no gain
I'm not fat and tired
No worries
Patatas bravas
People of my life
Plaza publica
Pollos hermanos
Poquito a poquito
Quality screen time
So rich
Rolling in the deep
SOS
Shake it off
Sin miedo
Smile Please
Solo conversation
Soy el fuego
Spice Girls
Spring break
Stand by me
Status king
Stranger things
Summer love
SUP?
Super heroes
Take it easy
Tell you
Tech Ninjas
The adventures of texting
The trouble makers
This group does not exist
Tonight
Too cool foor school
Local tortillas
Trash
Type till you ripe
Una vaina loca
Underrated
Vacations
Let's go to play
Vampire diaries
Virtual reality
We are one
We are the champions
We can be anyting
We love coffee
We talk a lot
What's going on?
What's up?
Where's the beer?
Xplosion
Yellow submarine
Yes we can