No matter what your motives or goals are, in this detailed guide you will learn how to hack an iPhone using the best methods and tools available on the market. Get ready to know two widely used methods and especially the best tool when it comes to hacking an iPhone.
For what reasons you might need to Hack an iPhone?
Anyone who thinks that the only reason for hacking an iPhone is to commit crimes or to gain an advantage against other people is wrong. In fact, there are some noble motives in this task that at first glance might seem evil.
A classic use of the practice of hacking an iPhone is in the case of parents who have young children and want to understand exactly what their child is doing on social networks or what programs they have installed on their device.
Taking care of children, relatives and friends who need surveillance or extra attention is a task for those who like and want well. In addition to the example of children, we can cite other very plausible reasons to hack an iPhone, check them out below:
Take the doubt about an alleged betrayal of your partner.
Protect your relatives, especially the elderly, from phone scam attempts.
Caring for friends who may be experiencing addictions and need help.
The 3 Best Methods to Hack iPhone
Now that we understand the reasons to hack an iPhone, let's learn how to hack someone else's iPhone using easy and effective methods.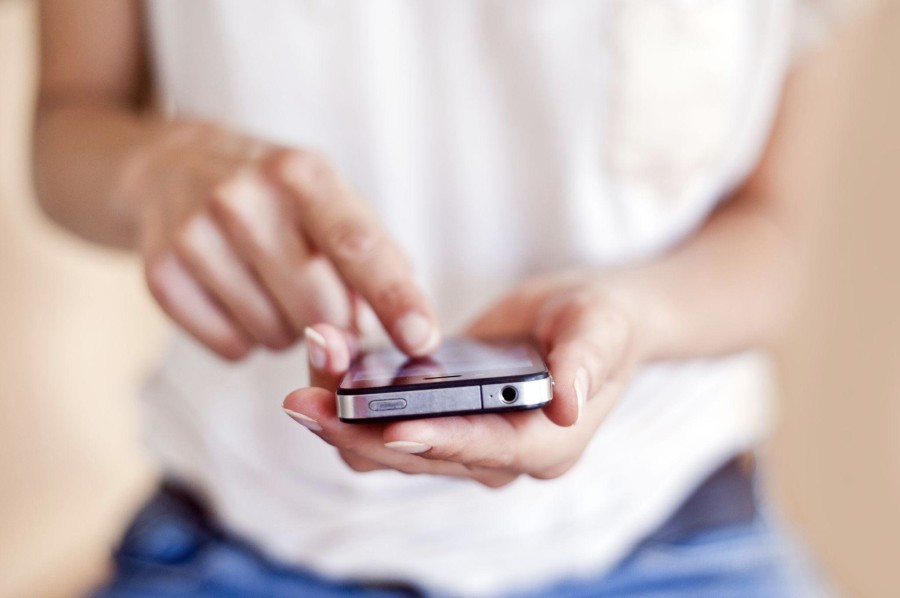 1 – How to hack iPhone using spy apps
Using spy apps is certainly the most effective way to hack an iPhone. As much as it seems like a very complicated task, when using spy apps, we come across several features and features that make this task easy and fast.
A spy application, for example, can have in its structure a tracker of messages exchanged in iMessage, a tracker of the GPS location or even a keylogger, which records everything that is typed on the hacked iPhone.
There are some spy apps on the market, but mSpy excels in this function. mSpy is certainly the most complete and robust solution to hack an iPhone, as it brings innovative and exclusive features, such as:
Viewing media such as photos and videos
Monitoring all internet activity
Read user emails
Access to contacts and calendar
Follow-up of all calls
iPhone Tracking Without Jailbreaking
In addition to these features, mSpy is recognized in this market for offering affordable prices and having the best support available. If you have any questions, an 0800 number is available on the mSpy website to answer Brazilian users.
2 – Hack iPhone using Apple ID
Another way to hack an iPhone is through Apple ID. Through Apple ID it is possible to gain access to the backups stored on the phone and in these backups we can find iMessage conversations, emails, shared photos, GPS location and much more.
The biggest issue in this method is that we need to have access to the device we want to hack and we also need to know the iCloud password, making the task of hacking the iPhone in question much more difficult and dangerous.
If you still want to risk it, check out a guide on how to hack using Apple ID below:
Get Apple ID or iCloud password
Go to iCloud.com or go into settings on your iPhone and log in with the iCloud of the person you want to hack
Sync all the data you want to verify
After syncing, you can check the data
We have to take into account that sometimes iPhone backup is not activated. If so, you will need to physically access the device and turn on iCloud backup.
3 – Hack iPhone using a Recovery Stick
The Recovery Stick is a device that looks like it came out of one of those famous spy movies. It is a pen drive that can be used to give you complete access to data deleted from an iPhone, including all internet history, text messages, social media and much more.
The process is not very difficult, but you will need access to the iPhone you want to hack. With the iPhone in hand, you must insert it into a USB port on a Windows computer, after which you must insert the Recovery Stick into another available USB port.
Within about 15 minutes the attachment completes its data recovery process. It should be noted that this device is only used to verify data that has been deleted from an iPhone, but still remains in the cache.
Conclusion: How to hack someone else's iPhone
As we have seen in this article, there are several plausible reasons for needing to hack an iPhone and as obscure as it may seem, it is a task that can bring beneficial results to family and friends.
Although we have presented three solutions for this purpose, certainly the best, safest and most confidential is the use of mSpy, as it allows a completely remote access and at a very affordable price.