Find out what you should consider when choosing a Spanish course. Understand the importance of choosing a quality course and how it can directly impact your learning and curriculum.
Choosing an ideal course to start learning a second language is essential to have a good learning experience. Learning well means being able to apply what you've learned on a daily basis, only good schools and quality materials added to some characteristics of educational institutions are able to provide you with a really meaningful study experience, especially when you're looking to learn to speak in Spanish.
There are numerous schools and Spanish courses spread across Brazil, but even so, many people prefer Learn Argentine Spanish. As much as it may seem a little too extreme to travel to another country to learn to speak Spanish, this is really the best option, especially if what you are looking for is to study to improve your curriculum or to really become fluent in the new language.
Living with a language added to a Spanish school for Brazilians gives great results. What few people know are the reasons why it is such a highly regarded Spanish school, a good language teaching institution always has five extremely important characteristics for quality teaching. Find out a little more about each one of them.
What should I look for when starting to choose a school to study Spanish? 
Although there are many Spanish courses spread across the country, not all of them are of high quality. When learning a new language, it is essential that the course is of good quality, after all, when learning something as big as a language, it is really important to pay attention to the details. 
A good educational institution guarantees more facilities in the learning process and in entering the labor market. Choosing well where you want to study Spanish is essential to succeed in your career. To always choose a good foreign language school, just look for these five characteristics below: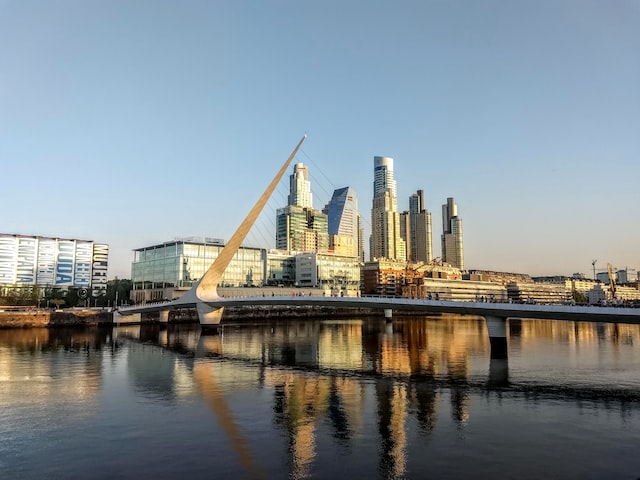 1 - Teaching environment that favors the practice of the second language
It is literally impossible to master a second language without practicing using it, especially if the second language is part of the same source language. When starting to study Spanish, it is essential that you look for courses and schools that are capable of providing you with practice in using the language, as it is only by practicing that you really understand a new language.
Practicing a language like Spanish frees you from problems with words that have different meanings but sound the same in Portuguese and Spanish, not to mention that it also helps you to master grammar more easily. Practicing a language also allows you to learn more words and slang that simply aren't in textbooks yet.
2 – Flexible study curriculum that fits into your routine
Learning a new language takes time to practice as well as study. There's no point in choosing a course with an exhaustive workload if practice or home studies are sidelined for you to stay in a classroom. When starting to learn a language, you need to understand that everyone learns a new language at their own pace.
You can always opt for courses with flexible schedules and more attractive teaching schedules. Making your schedule and studying according to your pace is the simplest way to really make everything you've learned meaningful, not to mention that it also prevents content from being understood in half, which drastically improves your learning time.
3 - Quality teachers and study materials
There's no point in trying hard to study at an institution with bad teachers or outdated books and study materials. Unlike any other area of learning, language study always needs to be done with experts who provide you with good reference materials for your study.
The Spanish course requires you to learn a new grammar, a new vocabulary and, above all, it puts you in front of a new culture. Having a good teacher makes the whole learning process simpler, not to mention that it greatly facilitates the understanding of more confusing subjects such as syntax and morphology.
4 – Good evaluation of the course in the market
There is no point in starting to study Spanish in a school or course without good references in the market. A course with a low rating is often more harmful to your career than beneficial, for example, when studying Spanish at an unknown school, it is very likely that large companies simply will not accept the title of fluent in Spanish.
In addition, a good name of an educational institution is always linked to its way of working. If a Spanish school is highly regarded, it certainly meets all the listed requirements and even provides resources and contacts that facilitate the entry of its students into a job market that needs professionals capable of speaking in Spanish.
5 – Location
Sometimes what counts most for a Spanish course to be attractive to you is the distance from your home or the key points of your city. For example, for those who study Spanish in Brazil, having a school close by makes it easier to travel to the teaching location, something that makes the learning process more pleasant and less tiring.
For those who live outside Brazil, the location of your Spanish course is also essential. Well, you always need to be close to where you want to go or a place with easy access to corners where you can practice using the second language. Location is essential for everything in your learning process to go smoothly.