meet the teacher Mairo Vergara of the English course that has one of the highest approvals among its students in Brazil.
Who doesn't want to learn English in the middle of 2016? You will hardly find a person who does not say that the English language is very important to find/apply for better jobs and have better pay.
Unfortunately, Brazil is one of the countries that has the largest number of English schools, franchises, and also one of those that least speak the language. According to studies, we are in the number 38th position in English proficiency.
At the time of high school/school we were usually just in the verb TO BE and we didn't learn anything. Isn't it sad to spend years and not learn the English language and especially try to guess which word (usually these were exercises in English books) goes in that sentence? Definitely doesn't help/work!
What can we do to learn English efficiently?
You have no choice but to take charge of your education! You need to learn to be self-taught and study on your own. And to start, there's nothing better than taking advantage of the advantages that the internet has made possible for us; study the hour, day, month you want and with discipline and dedication to reach our goals.
It was thinking about this need that people have that Mairo Vergara, a former student of the Japanese language, decided to find out why he was not evolving in the language studied.
Who is Mairo Vergara?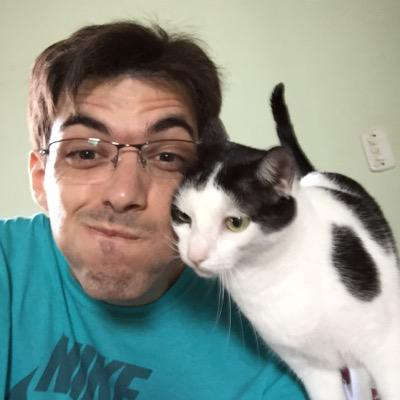 If you've started to study alone or have already taken an English course, you'll definitely come across a video by Mairo Vergara that shows tips on how to learn English efficiently.
Mairo, like thousands of people, got it wrong to study a second language.
He studied Japanese for 4 years and got a scholarship to Japan for one year. It was then that he believed that just spending this time in another country would reach a super advanced level in the language.
He was completely mistaken and returned to Brazil with basic Japanese and frustrated for not understanding the reason for having studied for 4 years and not having achieved the fluency so desired.
Was it then that you rethought the way you studied and also made an important decision, whether to focus on English or Japanese?
It was then that he decided to focus all his efforts on English and started looking for methods of how to learn a new language very efficiently and in less time than traditional models.
Not only managed to reach his goal, but also to learn to learn a new language. It was then that he decided to share all the knowledge he acquired when he became fluent in English.
He also graduated in Literature and spent 1 year giving private lessons and then 4 years working exclusively as a translator. But he wasn't happy with his work, because he wanted to pass on his knowledge to people, that's when he decided to become an online teacher and created his website and YouTube channel.
For you to get a sense of what valuable and quality your tips are. See how many people follow Mairo Vergara:
More than 1.1 million subscribers to your youtube channel.
More than 1.8 million people like your Facebook page.
More than 50 thousand students.
English Course Content Mairo Vergara 4.0
Now let's talk about the content of the course that has vacancies open twice a year, usually in the first months of the year and in the last. The main contents are:
The course is suitable for people who are starting from ZERO or for those who are already studying and have no results.
You will have a powerful foundation for the English language in no time.
You will stop thinking that you will never learn English because you don't have the gift or have a lot of difficulty.
You will learn 5 to 10 times faster than traditional methods.
Course has been updated and improved and is in version 3.0.
You will have an effective method developed by Mairo Vergara based on long 12 years of studies.
What is the method used in the MV English course?
The method is based on input and studying by reading and listening to a lot of native content. The teacher himself makes all the CHEWED content available for you to study ENGLISH efficiently.
You will also use ANKI which is one of the most powerful tools to help you learn a new language and the most important not to forget it.
In summary, you will have two important phases covered in the course:
Learning
You will learn all methods/techniques and an absurd amount of English.
Enhancement
You will study advanced texts, lectures, etc, to take your English level to the next level.
Testimonial from a student on the Mairo Vergara 3.0 course
Below you can follow a sincere testimony of a student of the Mairo Vergara 3.0 course:
How the Mairo Vergara 3.0 course works
As already mentioned, the course places are open twice a year, so you only have two opportunities to book your place.
For you to know when registrations for the Mairo Vergara 3.0 course start, just be aware when the event organized by Mairo called ENGLISH WEEK, because after the event ends he opens the registration for his closed course.
PSDownload Mairo's Free Ebookclicking here.