Today in this article we will leave a complete list of Elvish names to use in role-playing games, put in your pet's name or maybe even your child. Names of elves for boys and girls.
Elven names are reputed to be elegant and beautiful. They are generally based on the Sindarin Elvish language, invented by JRR Tolkien. Generally the names have no gender difference, but there are preferences for female and male suffixes and prefixes.
It is important that the names have meaning and, for that, you can combine a prefix with a suffix with meanings that complement each other. You can also take a known word and transcribe it in the Sindarin language to generate a name.
I hope this article on elvish names for games, animals and people will help you find the perfect elf name for your purpose. Be it use in a board RPG game, create a game character, or put on an animal or child.
We also recommend reading our article on guild and clan names.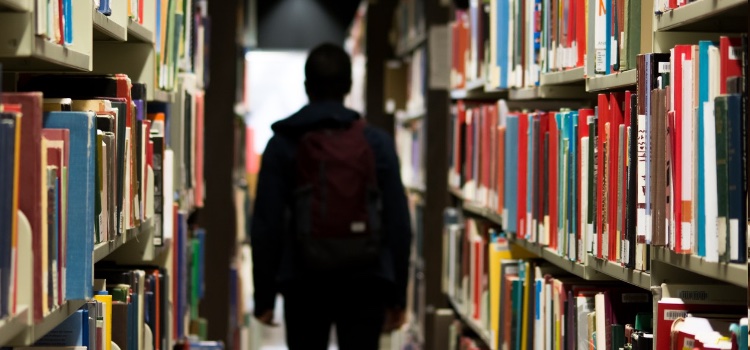 List of short elvish names
As already explained, there is generally no gender distinction in Elvish names, but you can choose based on the suffix of each name, whether it sounds feminine or not. The elf names in the list below are short and easy to pronounce.
Abreg
Open
Adanle
Adanlor
Adanmaelas
Ae
Aedae
Aedu
Aefin
Aegdir
Aegquen
Aerond
Agile
Alde
High
Altanalltha
Altarin
Am
Ambeleg
Amkael
Anaa
Anaimgor
Anata
Anorfind
Anorrod
Anorthas
Aranil
Armal
Armo
Arrod
Arthal
Aul
Azas
Azlos
Azrom
Barael
Barafin
Baraleon
Beleg
Beleghir
Beleglia
Belegtor
Belvo
Bornra
Borpen
Bregelen
Brion
Bríthal
Careth
Cargaladh
Caron
Carorcuru
Caroril
Cawing
Cells
Celebenthorn
Celemara
Celeshi
Cirda
Cirdin
Cirlesres
Cirre
Ass
Cudan
Circummeril
Circle
Da'ea
Given
Dae'thal
Daeli
Daety
Dagdal
Dagrin
Dagtho
Dalamarla
Dalelen
Dallo
Dalor
Dalrin
Damath
Dan
Dancuru
Danhal
Danion
To give
Dathel
Defindrel
Del
Delsael
Devius
Dhelar
Dhelle
Dielda
Dieldiel
Dielrien
Dinphor
Dir
Direlen
Dirrod
Dis
Disthel
Pain
Dorgal
Dralam
Dramar
Dranefeu
Dranesa
Drathas
Dril'jus
Drilmoth
Drilnas
Drilrod
Dris
Dudír
Dule
Hard
Duva
Duwen
Dwyr
Dwyrgil
Dwyrta
Dír
Dírthal
Ax
Edfeu
Edfin
Edhelduil
Ekraes
El
Elen'eär
Elenran
Elphant
Elthalion
Elthir
Endag
Enle
Eresra
Eth
Ethdal
Ethtinugriel
Evty
Eär
Eärborn
Eäreres
Fanma
Felafela
Felagil
Felahal
Felaimor
Finbel
Find
Findfan
Finthres
Finty
Fëhir
Fetus
Gadaras
Galadhnor
Galley
Gi
Gildal
Gilrien
Givius
Givo
Gloradan
Gnorthorthe
Golgwin
Golor
Gor
Gorga
Griel
Griellia
Grieltoror
Gwinmar
Hada
Khadgor
Hadvius
Halal
Halsael
Hatho
Helglor
Hirdel
Iedriel
Iel
Iel-eär
Ieldhel
Ielli
Ielthal
Ilkael
Illia
Imeär
Imnas
Ingdor
Ion
Ion-lal
Ionul
Iorleth
Ioruilashir
Irgol
Irmara
Irtae
Jusleth
Jusnall
Justhal
Kaelor
Khancele
Khanmel
Kithcu
Kithle
Kraeswing
Kurfela
Kurlo
Kurrond
Laaz
Lad
Thief
Lajus
Lalle
Lalsyl
Lalthas
Lanel
Lanyëbrí
Laslos
Lasme
Lasrond
Lasuil
Le
Lee
Leri
Lerian
Lerondthal
Les
Lesaran
Leththane
Lethurin
Lia
Lialia
Liauilasdír
Lidhrosmith
Liraen
Lo
Lophor
Loranelen
Lorcele
Lordis
Lorhalthal
Losedhel
Losmorilran
Losoni
Losror
Lostar
Lëdu
Maithran
Malel
Mamand
Mandil
Send
Mara
Mardris
Marmí
Marthres
Math
Meborn
Mel'les
Meril
Merilfan
Mielthane
Mielwen
Mithri
Mofu
Mor-gal
Mora
Morbrí
Morildal
Morilmar
Morion
Mi
Míthal
Nar
Nar-uilas
Naror
Nasea
Nasgo
Nasrod
Nasthor
Neborn
Neel
Neeth
Ner
Neriel
Nevaar
Nim
Nimkith
Nimso
Nyëwe
Borders
Pen
Pendhon
Phiamai
Phor'dal
Phordrel
Quenar
Raae
Rador
Raenam
Raentha
Raenthorn
Rafin
Rafind
Rail
Ralee
Ramae
Branch
Randirra
Ranendor
Ranpa
Ranril
Rarom
Grind
Rasha
Rasles
Ravius
Re
Reemi
Rela
Rename
Rennim
Renthe
Reslave
Reslad
Resvius
Rethmo
Rian
Riana
Rianfind
Rianga
Riangi
Rieledhel
Rielwen
Ril'fin
Rilrod
Rimand
Rina
Riondal
Rionrian
Ririon
Rodkur
Rodmand
Rodta
Rodtoror
Rohirthas
Rokael
Romath
Rome
Romlor
Ronall
Rond
Rondthorn
Rorsylgor
Sagwin
Sar
Sarbara
Sargnor
Shan
Shangriel
Shanthalion
Shapen
Shiadan
Shimgal
Sonas
Souilas
Syl-ril
Sylmal
Taja
Takur
Tari
Tarthalion
Tathe
Tathel
Tauilas
Tedor
Thaglormo
Thal
Thaldel
Thalion
Thalioniel
Thalionle
Thallos
Thalta
Thalwing
Thanefu
Thaneshim
Thanim
Thanthedra
Tharas
Theamar
Theion
Thekhan
Thihel
Thilbeleg
Thiraedhon
Thodral
Thophia
Thorhal
Thorlos
Thorndag
Thorndisdris
Thornra
Thorthir
Thosdis
Thurineres
Tinurion
Fools
Toquen
Tore
Toreär
Torleth
Toror
Torthal
Traleon
Tyborn
Tylor
Uilasta
Uilasvius
Uilostinu
Uilrian
Vaariel
Van
Vandwyr
Vaned
Vaneär
Vanra
Varian
Varrian
Varrmoril
Vashjlia
Vathan
Ve
Vedath
Vedrel
Vefan
Vemor
Viusmiel
Viusvashj
Vo'dis
Vodor
Vodír
Vomar
Vomith
Vora
Wen-dis
Wenmae
Wenrien
Wenrond
Wingas
Wingtae
Xalin
Zenhal
Zenror
Names of Elves and Middle Elves
The elven names below are medium in size, a little more complicated to memorize, but there are interesting names to put on your characters and people.
A'vashj
Ae-as
Aedrave
Agolbel
Ahalie
Almaraxaiel
Alorcar
Alriel
Alrohir
Alta-dol
Amarionana
Ana'thurin
Anamarra
And'mal
And-gal
Andwenhir
Arannormath
Armai
Armorramath
Athal
Azdalta
Bara-reth
Beldaethos
Beleg'le
Beleg-you
Belreetho
Bo'thane
Bor-phia
Borntor'uilos
Brí'thir
Brítharond
Caglorel
Carordetari
Daecule
Dag-nall
From there
Dan'so
Danmar
Danphiathan
Darceshirian
Darceto
Darrandirta
Darrion
Dathael
Dathmevarr
Deliel
Deso
Dethoslo
Dheldinsar
Dhonleedar
Dhroscírcelebthane
Dhrosthornzen
Dielfelaor
Din'bel
Dinfandril
Diniondis
Dirraenros
Disdralxa
Disgnorrond
Dismalel
Dol-ul
Dolthurinva
Dorkraesdra
Dral'thi
Dralamarra
Dralfëvo
Dralmarlin
Dralrion
Drane'dhros
Drel'drel
Drin'edhel
Drinilbreg
Drisviusra
Duiebo
Dushimmí
Dwyr'gnor
Dír-sha
Edalkael
Edcirdris
Edhelnasnall
Edhelphant
Edhelshanhel
Edheltarriel
Egadrel
El-vansha
Elasxa
Elen-dis
Elgnor
Elingdel
Ellecír
Elraleon
Enaz
Enmathros
Erionbel
Eth'dis
Eärreethir
Fanmara
Fansalos
Fin-da
Fin-el
Finingev
Fuelwen
Galadhjacír
Gil'la
Gothir
Gwinmaetae
Gwinthirsa
Had'tae
Hadagbeleg
Hal-kraes
Hal-thane
Helnedamoth
Hirerildral
Hirthirthir
Iel'ra
Il-rin
Ilbarago
Ilfinil
Ilshim
Imdiel'sar
Imgoranawing
Ingiorsafin
Ion'draldra
Ion'ga
Ionlelia
Ionshan
Ior-nar
Iorhirel
Irhalga
Jus'va
Jus-math
Lad-kurva
Ladbrírod
Ladioror
Larasfindol
Laseresdae
Latheve
Leonriamar
Lerionrenthi
Les'thir
Li'thran
Liaanorthane
Lialaladanor
Liatha
Lin'thal
Linamand
Linpaeth
Lor'fu
Loranty
Lorracuruanor
Lorran
Lorrashan
Los'lor
Los-dír
Lostinudral
Loswingdrelel
Maetinudanle
Mai-me
Mal-Kur
Mal-mith
Malbeleg
Mand'ria
Marasalo
Marbornrian
Mardhon
Maronimoril
Mathranwen
Mathsarlorannas
Measure
Melceleran
Mielhal-ta
Mith'diel
Mitheär
Mogaladhhel
Morgaladhnar
Mí'les
Miaca
Hydra
Narlal
Nasfuas
Naslos-Lee
Nasphornas
Ne-thal
Nerod
Nimmal
Nimrodra
Norcurua
Onicarlos
Pasael-le
Penlewen
Phantom-ronmal
Phantirmal
Phiahelar
Phiataegor
Phoreledhel
Quen-ran
Quentarod
Ra'te
Radelvashj
Ran'sha
Randrane
Ranfinim
Ranliavius
Ranvalia
Rareenar
Raria
Ras'cu
Rashirleon
Rasrilthe
Rathilin
Rathurinvan
Ravashjror
Re'ros
Renphanttho
Renthurinphant
Renve
Renwefeu
Rephantceleb
Reth-il
Retheldris
Ri'ren
Rialin
Rian-dhros
Riandartra
Rianhadaeg
Riel'mand
Rienfeu
Rienlasne
Rienrienul
Rienrorrod
Rienthandeth
Ril-ma
Rion'imgor
Rion'nas
Rionlangil
Rod'ed
Rod-dan
Rodneve
Romrondvo
Rond'loranres
Rondimdor
Rondmerilas
Rondrorla
Rosimorgi
Saruilbríce
Saruldath
Shandrinrenshim
Shatarran
So'dra
So'sa
Ta-goal
Ta-imor
Taebelegcele
Tariedheltaedwyr
Tact
Telëimgor
Tha'ca
Thaldrinimor
Thaljawing
Thalphiasyl
Than'wen
Thanaslal
Thanddoreth
Thane'lor
Thanemaltari
Thas-we
Thaseilran
Thasglorreehel
The'mor
Theluilas
Thero
Thi-wen
Thir'dhel
Thir-thil
Thirhelphia
Thisoran
Thodaneshi
Thos-dril
Thosadanimgor
Thranshatorcír
Thurin'hal
Torrilmai
Torxa
Tra-galadh
Tranasdranegil
Trathranmith
Ty'ma
Tyvanphor
Uilaselnasva
Uilastae
Uilos'ul
Uilosmel-rien
Ul'eär
Va-a
Vaarfanzen
Vaarfinla
Vadalaeg
Van-va
Vankraes
Vanrondthirril
Var-fin
Varbríirbo
Varimor
Vararrothor
Ve'the
Vero
Vius-them
Viusdandehran
Viussaelrion
We'bo
Welilos
Wenlin-ra
Wenrohir
Wensaelran
Wingcuruthothal
Winglordal
Wë'le
Xafinal
Xalosca
Zenthalion
Big and long elven names
A'phantlia
Adanlesdagmor
Aeg-carnas
Aegrasthurinrondjus
Aimgorelenev
Al'círuil
Alwëmaiphant
Anadurienrond
Anastharon
Ar'thandadan
Arannyëfin-ran
Asdrillosadan
Bellofinsael
Bolëelren
Car'amhir
Car'ethdis
Catae-dathhad
Celeb-rala
Cirromlorantaela
Cirzenthanela
Dalaeelendan
Dalringodír
Darcirlangor
Dardírthirmel
Dartatinuteshim
Dathra'thas
Dhrosphantlosedhel
Dinaeielrion
Dirtepengil
Dis'dwyrzen
Disrondazle
Dolerilroel
Dor'tha
Dorrodil-born
Drane-rom
Drarandirdathedhel
Drielrienfanil
Drinres'va
Dwyrmalreth-vius
Dírdhrosiontae
Edhelbel-lan
Ellesbornsael
Elshangisar
Enhallosaz
Eres'xale
Evdwyrlëlo
Evtamiel
Fan'jasael
Fan-varlos
Finlajadir
Fëdhrosnallkith
Gal'alta
Galadhreedrinnas
Ganer-lan
Gilosthan'find
Glorrandanar
Glorsyldirdaeres
Gnorlanimjus
Gnormorildriel
Goion'ta
Gor-nyëdor
Gorgal'fan
Gorrankraesthir
Gorthandlaimor
Hataeduilliras
Hir'morthalion
Ie'tariedhel
Ildu-tari
Imgor'wence
Ionboornas
Ionrionthalnor
Iorneleewe
Kaelaethornlas
Kaeldolfinded
Kaelhadphiapen
Kithgnoreathal
Kithlarormo
Lalrionkurros
Lalrodceleblee
Las'thal
Ledal'nyë
Leeresdereth
Lekraeseärvashj
Loranimorreethal
Lorwesokur
Losanaphiaar
Malphantdaedhel
Meril-dircuru
Merilneioruilas
Mortho-math
Mothglor-res
Mívan'hel
Nall'fineth
Narhirrasras
Nashir-them
Ne'thasaeg
Nordrieleäradan
Nyëbríliatarthorn
Raranmorthorn
Ras-collector
Rasa'thane
Scrape-ve
Ree-tedhelsael
Renfucele
Rian-Quenaeg
Rianja-diel
Rianorthesael
Rielfu'dwyrcar
Rielsaelaegdhros
Rildehwene
Rionerilgaladhbrí
Rotate-it
Rohiredhel'irnim
Romhalvocir
Rond-thandnyë
Rorraarian
Rosdadieldral
Rosnas-ros
Sa-mothborn
Sar'el
Sar-hadshan
Saraltaadanve
Sha'mothvapen
Shimthalionirwenthalion
Shiteengrielmai
Sogaladhdiswe
Soratinufin
Ta-cueth
Tacirdirthor
Tagirohirtari
Talosnas
Tariromfinwing
Tarnassarmoril
Tebrionion
Thal'glorbor
Thaliontevalos
Thandelrielgi
Thaneshacurunor
Thasfan'wela
Thasfanimgorthi
Thasras'gi
Thornnasrianri
Thosdathdirtra
Thran'hirlevius
Trarohirril
Tyalta-ra
Tyaz-as
Typaionxa
Uilosdin-rin
Ulriananortar
Varphant-ra
Varraldaltinu
Vashjmaebregres
Ve'ethmiel
Veillasla
Viusmíarohir
Viusthanrondta
Viusthurin-liajus
Zen-landeh
Zendrisdan
$15number_format_decimal_point00
$19number_format_decimal_point99
in stock
$15number_format_decimal_point00
$19number_format_decimal_point99
in stock
$15number_format_decimal_point00
$19number_format_decimal_point99
in stock
$15number_format_decimal_point00
$19number_format_decimal_point99
in stock
$15number_format_decimal_point00
$19number_format_decimal_point99
in stock