Have you ever thought about learning Mandarin Chinese? Mandarin has become the most widely spoken language in the world with over a billion speakers. In addition to China, countries like Taiwan, Hong Kong, Singapore, Macau, Korea and several other countries speak Chinese.
Mandarin Chinese has become an indispensable language in the international labor market, because China is one of the largest economic and industrial powers in the world.
If you are still not convinced why learning Mandarin Chinese we will see several reasons in this article. It is worth making it clear that Mandarin and Chinese are the same. Mandarin is a type or dialect of Chinese, the most popular.
Reasons to learn Chinese - Work
Everyone knows that China is the biggest economic pillar and has complete control of the world. In addition to China being the country with the largest number of industries and with the best labor market, Brazil has a good relationship with China. Both Brazilians are looking at the Chinese market and China is looking at the Brazilian market.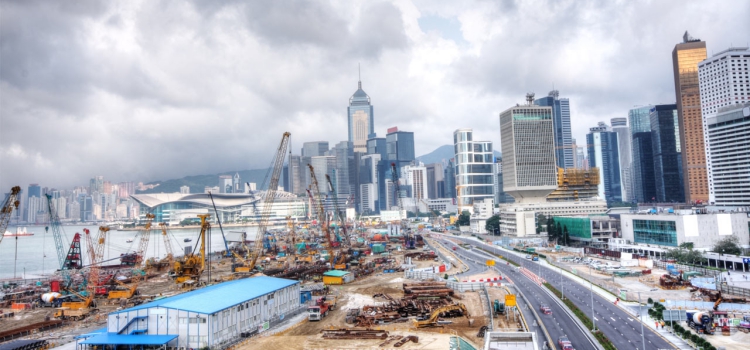 This results in a great international relationship and an exchange that requires professionals who are able to speak Mandarin. That is, it doesn't matter if you are going to leave Brazil or not, speaking Chinese can be useful anywhere within large companies or small companies with international relations.
According to entrepreneurs and recruitment agencies, knowing Mandarin can enhance the curriculum and increase earnings. An engineer can earn twice as much just by knowing Chinese.
Today there are few professionals who speak Portuguese and Chinese, this is a good chance to become unique in the market and be valued. China is also one of the largest export markets in the world, with more than 500 million customers from different sectors. This export and import relationship with Brazil and China generates about 40 billion dollars a year.
Simply put, you only stand to gain in the job market if you learn Mandarin Chinese!
Reasons to learn Mandarin - Knowledge
China is the country that receives more foreigners to study from all over Asia. There are more than 2246 universities in China. And they are big and famous Universities with at least 10,000 students in each one.
About 50,000 people get scholarships to study in China every year, while more than 400,000 foreigners have the privilege of attending a Chinese school every year.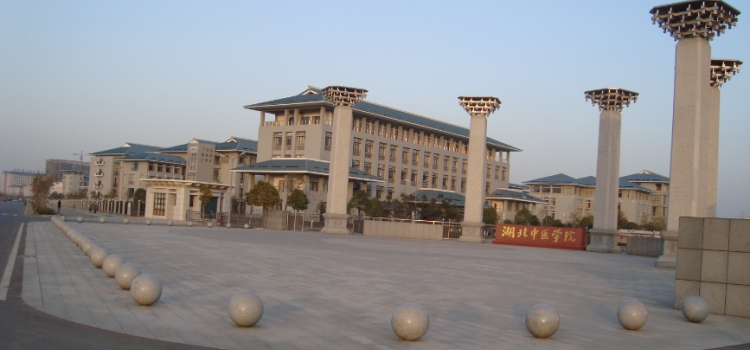 China is one of the partners in the Science Without Borders program and several other government programs that can finance their studies in China. Learning Chinese is a great gateway to being able to study in China and learn about things you can't imagine.
To learn Mandarin is to escape the conventional, to have a differential. While everyone is learning English, you are speaking something new and you will be chosen for it.
Learning Mandarin can also be an incentive for those who admire China's ancient culture and want to deepen their knowledge of it.
China is also at the forefront in technology, knowing the Chinese language can help you use a variety of programs, applications, products and technology that are only available in Mandarin Chinese. The possibilities are endless.
Is Mandarin Chinese difficult?
One of the things that keeps people from wanting to learn Mandarin is their difficulty. Many believe that the fact that Mandarin is composed of ideograms and is a tonal language makes learning impossible for Brazilians.
The truth is that Mandarin is not that difficult, it is like learning sign language! While many believe that you need to decorate 20,000 ideograms, the great truth is that you only need to decorate 3,000 and they are as easy to decorate as words, just have the custom.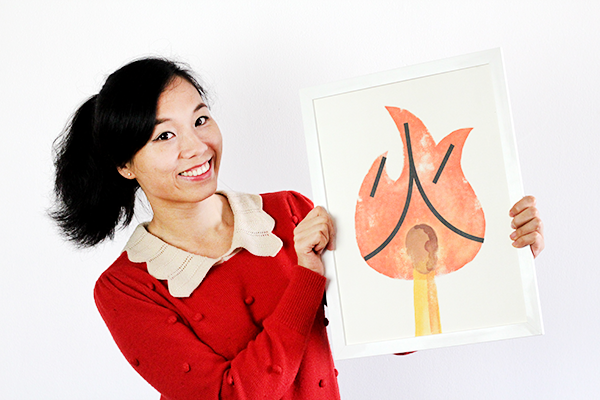 Chinese is easy because your vocabulary it's intuitive. Many words are formed using others as in the case of a refrigerator, which is the junction of ice (冰) and box (箱). Not to mention that Mandarin does not have grammatical rules or freshness as in Portuguese. In Mandarin there is no tension, gender, action and the verbal conjugation is almost nonexistent. The phrases in Chinese follow the subject - verb - object system.
Another thing that is important to know for you to lose your fear for the Chinese language is that nowadays with advances in technology you will not have to worry about writing the ideograms. Nowadays, it's all about typing on your computer and on your cell phone, so it's easy to write and read the fearsome ideograms that aren't even scary when you learn.
Just make it clear that Chinese and Japanese are totally different languages, both in pronunciation and in writing.
Where to learn Mandarin Chinese?
In this article we saw the importance of learning this language. We also found out that it is not such a complicated language. Now where can you study this language?
On our website learn words we write several articles related to the Mandarin language and others. However, we recommend that you also meet our partner Pula Muralha, which is considered the best online Chinese school in Brazil.
The Pula Muralha is a site and youtube channel who shares several Chinese lessons and tips. There are more than 300 videos and 180,000 subscribers on your channel.
They also have several complete and closed courses for learning Mandarin Chinese conducted online.
If you want to know more about the Pula Muralha, participate in the events they hold clicking here.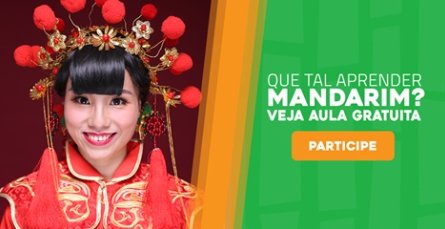 Our website has also created several vocabulary handouts for all languages. You can download them by registering on our website using the forms found below and on the left side.
Pula Muralha courses usually open vacancies at certain times of the year. By registering on our website we can notify you of the opening of registrations and also of the free events that Pula Muralha holds.