Learning school subjects has become more accessible and inclusive through social networks, especially on Youtube because of channels.
In this context, Portuguese, which is one of the most difficult subjects to understand for many, was made easier by the videos shown on the platform, teaching students the rules of grammar, spelling, cohesion and coherence in a more practical way.
The advent of the Covid-19 pandemic required several changes in society due to social distancing and expanded the use of the internet as a means of communication and learning. Many students turned to Youtube to learn.
Others resorted to artificial intelligence software as apps that customize the user experience according to their learning process. The main advantages of learning using Youtube include:
Access from any location;
Videos with highly didactic content;
Expansion of knowledge beyond the conventional classroom;
More simplified language;
Easy to understand.
Discover now the 10 main channels to learn Portuguese in an easy, fast, practical and fully understandable way.
1. Zica Writing and Grammar
Channel created by teacher Pamella Brandão, has more than 1.5 million followers and presents content mainly in the scope of writing and grammar associated with spelling and positioning of the elements of the language in sentences.
It produces videos every Tuesday and Thursday with new content to help you do well in entrance exams and contests. In addition to the channel, there is a website that offers free courses and materials that are worth checking out.
The site has many audiovisual solutions that favor learning and make navigation smoother and more visual. The interface is programmed to be intuitive, which makes finding content and materials easier.
2. Save Me!
Founded by Miguel Andorfy, this channel brings a series of Portuguese content for those seeking high performance, aimed at secondary and higher education. The channel prepares students for entrance exams and for the ENEM (National High School Exam).
It is one of the most popular channels for using simple and conventional teaching methods: pen, paper, pencil and lots of didactics. The schemes that are presented make teaching more fluid and quicker to understand.
If a question involves the facial biometrics in placing a sentence as a predicative, for example, professionals can even draw a model on paper for you to remember about the learning of the day.
The channel has more than 2 million subscribers and has several videos teaching topics about grammar, spelling and writing in an uncomplicated way. You can also find videos about punctuation, phonetics, among others.
3. Grammar on video
Run by professor Fábio Alves, the channel has more than half a million subscribers and produces content focused on grammar, for exams, entrance exams and competitions.
Adding all views of the videos, it reaches the mark of approximately 58 million views. The channel has more than 100 videos covering topics such as phonemes, accentuation, frequent grammatical errors and pronominal placement.
4. Free Online Course
With the proposal to democratize access to knowledge, the Free Online Course project was created, which provides quality education, with highly qualified teachers, free of charge and in the comfort of your own home.
It has more than 1 million followers and provides classes in several segments, with preparatory purpose for entrance exams and ENEM, mainly. Classes are taught by Professor Letícia, in a highly didactic and easy-to-understand manner.
It presents a session of Portuguese classes only, covering topics such as figures of speech, use of crasis, class of words, types of subject, adverbial adjuncts, verbal complement and predicative and types of predicative, among others.
5. Class of
The Aula De channel is the result of a social project, founded by a group of teachers and social concerns. The channel aims to: "democratize knowledge through lectures distributed free of charge on social networks!".
The channel is divided into 4 main playlists:
Literature;
Text interpretation;
Redaction;
Grammar.
With more than 1.5 million subscribers, the channel broadcasts content in the most diverse senses, including the Portuguese language field, aimed at learning secondary and higher education, in addition to preparing for competitions and ENEM.
Some of the contents covered include classes on interpretation of books from classical Brazilian literature, study of the types of writing, writing, spelling, grammar, phonetics and cohesion and coherence.
6. Uncomplicates
It is one of the main teaching platforms today, with more than 3 million subscribers. It takes the content in a totally fragmented way in the smallest pieces for the full understanding of the student.
The prep took such a large proportion that it required the contracting of services of outsourcing in it (Information Technology) for managing the YouTube channel and other digital platforms in which the course is included.
The channel's focus is to broadcast videos with preparatory content for exams, ENEM and entrance exams. The channel can direct students to the online course's own page, which today even has its own college.
They have Portuguese content organized by playlists that cover ENEM language themes, ENEM writing, Brazilian literature, among others.
Some tools within the site can help you make a organizational diagnosis so that you have a vocational direction and know how to choose which course you want to follow in higher education.
7. Stoodi
This channel has more than 1.3 million subscribers and provides content for all subjects that are charged for entrance exams and ENEM. The contents are organized in playlists, with names like writing note mil and best writing tips.
The channel is also intended for the democratization of teaching, with content proposed for all subjects. In Portuguese, the focus is on the production of an essay and literary works.
The Stoodi team also has a website where it is possible to access extra content and material to complement the learning obtained on the Youtube platform. O command and signaling for the site can be viewed on Youtube.
8. Portuguese Play
Conceived and created by Professor Leo, the channel has more than 128 subscribers and has videos totally focused on teaching Portuguese for exams, competitions and entrance exams. Intended for those who want to learn Portuguese in a practical and direct way.  
The channel focuses on the areas of grammar, interpretation and text production, with the availability of a series of commented contest questions, for better understanding through examples.
Playlists contain grammar lesson titles, newsstand questions, and subject questions. Among the contents conveyed are morphology, crasis, pronouns, nominal agreement, syntax, compound period, among others.
You can hire a paid course and get a free one custom pen notebook for their studies, if drawn. 
9. Portuguese classes
Created by teacher Elaine, it is a channel with periodic content production, as well as Zika Writing and Grammar. It is teaching in a simplified way, referring to the model of school classes, but easy to understand.
The channel has more than 200,000 subscribers and provides preparatory Portuguese classes for entrance exams, high school, military schools, public examinations, elementary education and ENEM.
Among the suggested playlists, there are exercises, themes of verbal transitivity, noun, reading tips and methods to improve studies. In other words, in addition to teaching Portuguese, it teaches you how to study and optimize your results.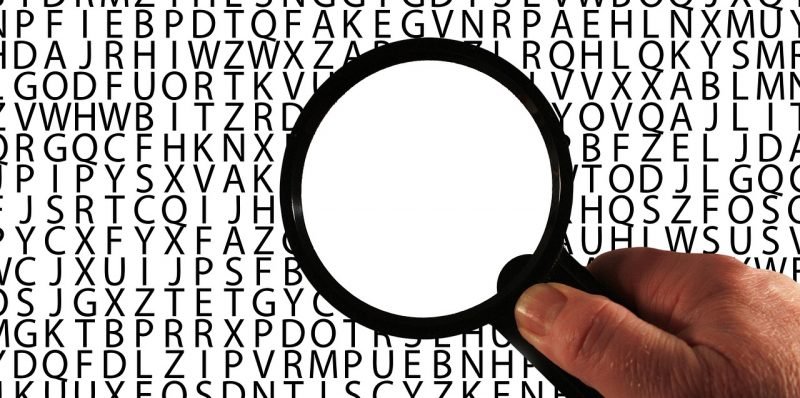 10. Free Class
The Aula Livre channel has more than 1.1 million followers and broadcasts content on the most diverse preparatory topics for ENEM exams, competitions and entrance exams.
Professor Fábio D'Avila is responsible for the Portuguese segment within the platform and provides highly didactic and easy-to-understand classes. They have material such as guidelines for writing the ENEM, commented questions and specific Portuguese lessons.
Portuguese is discussed along with the section on Human Sciences and its Technologies, which is the name of the division made in the test to separate the field from the exact field.
Benefits of learning Portuguese through Youtube channels
Portuguese is essential within all areas of society that have this language as native or current. even in the appraisal engineering, for example, which is in the area of exact sciences, Portuguese must be present.
The main benefits to be obtained with channels that teach Portuguese on Youtube are:
Easier understanding of difficult topics such as transitivity of verbs;
More simplified language;
Best didactics;
Materials for exams and entrance exams;
Commented issues;
Democratic and comprehensive teaching for all types of learning.
Interested? Access one of these platforms today and start learning Portuguese to reach your goal in a fast and practical way.
This text was originally developed by the blog team Investment Guide, where you can find hundreds of informative content on different segments.