In this article we will share more than 500 affectionate nicknames for your boyfriend or girlfriend. A complete list divided into categories for you to search and find the perfect nickname for the love of your life. No more calling your loved one by cliché names and nicknames and choose a decent nickname.
Bonus - Gifts for partner
Before we talk about nicknames for boyfriends and girlfriends, let's recommend some products below to give as gifts to your loved one. I chose the best ones, some have free shipping for members of the Amazon Prime.
Last updated on December 8, 2023 11:50 am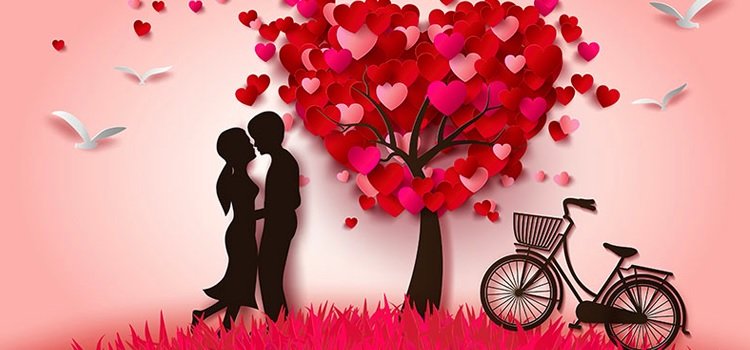 Nicknames for boyfriend
The nicknames for the boyfriend are in alphabetical order and includes cute nickname, English nicknames, funny nicknames and many other types of nicknames that your boyfriend might like. Choose wisely!
If you have a word in mind you can try using CTRL + F to place that word in the list in this article. I believe that many nicknames on the nickname list for the boyfriend also serve the girls or his girlfriend.
Alpha
Cotton
Love
Love of my life
Love and
Amoreco
Amorzim
Sweetheart
Angel
Angel
Angel
Annunciation
Harlequin
White wing
Babe (baby, cat)
Baby
Vanilla
Beautiful
Little baby
Baby
Baby
Baby (BB)
Beauty
Pure beauty
Belle de jour
Beloved
Bestie (best)
Bunch
Bicho do Mato
Bird
Blossom
Sugarplum
Candy
Doll
Boo (boyfriend/girlfriend)
Boss
White
Brigadeirinho
Brigadeiro
Brownie
Bunny
Bourgeoisie
Beh
Cocoa
Cafajeste
Caramel
Caramel
Affection
Champ (champion)
Chantilly
Charm
Charming
Boring
Chaton (cat)
Smell
Cherry
Chiqui
Chocolate
Chuchquinho
Chérie (dear/dear)
Colombina
Complicated and perfect
Complicated
cookie
Cookie
Heart
cupcake
Cutie
Daisy
Naughty
Darling
Darling (darling)
Dear (dear/darling)
Delicious
Dengo
Snub/Dinky
Goddess of love
Divine
Sweetie
Coconut candy
Doll
Owner of my love
Donut
Donut
Sweetness
Dream
Heated
Everything
Ugly
Flocoinho
Fleur de Lis
Passion flower
Flower
Cute
Cute
Girl from Ipanema
Cat
Sunflower
Gorgeous (beautiful/beautiful)
Guti-guti
Hansome (cute, cat)
Hapiness
Happiness
Heart
Hero
Honey
Honey (sweetie)
Honey (honey, honey)
Honey bun
Hubby (husband)
Husband
Iti malia
Joy
King
Kouhai
Lady
Gorgeous
Little angel
Blonde
blonde/blonde
Crazy
Love
Love
Love of my life
Lovinho
Moon
Marida
Husband
Marrento
Sailor
Honey
Molasses
Half
Metadinha
Passion meteor
My honey
My coconut candy
My iaiá, yo-yo
My idiot
My male
My sea
My world
My everything
My zen
Meow
Mimo
Mimosa
Condo Mine
My happiness
My little Eva
My pitchula
My land, my sky, my sea
Modeso
Little monster
Moon
Mor
Small strawberry
More
Moreco
Tropicana brunette
Moreno / Brunette
Morinho
Morzão
Mozi
Mozão
Muse of summer
My All
My baby
My Life
My Love
Mô
Môh
Nego
Nego/Deny
Neguinho
Little black boy/little girl
baby
Baby
Baby
A cloud
O2 (oxygen)
White gold
Passion
Pandinha
Papi
birdie/ birdie
Passion (passion)
Teddy
Hairy
Small/Small
Pesti
Pepper
Pimpolho
Tweet-tweet
Piu-piu and frajola
Playboy
Ponzinho
Praguinha
Precious
little black
Black/Black
Black/Black
Prince (prince)
Prince
Owner of my heart
Pre
Pumpkin
Puppy
Puppy
Pearl
Black Pearl
Queen
Cherub
Lightning, star and moonlight
Reason for my living
Romeo/Juliet
Naughty
Hot
Senpai
Sex God
Sky
Sun
Milk Chocolate bonbon
Star
Strawberry
Sugar
Sunflower
Sunshine
Sigh
Sweet
Sweetheart ('sweet heart')
Sweety (darling @)
Sweety (dear)
Cover of my pan
Tarzán
Chutchuca / Chutchuco
Teddy (teddy)
Horny
Tinho
Totoso/Totosa
Bull
Four leaf clover
All
All
Little Bear
Bum
Life
Vidinha
Mutt
Vixi mainha
Wonderful
Xamego
Xameguinho
Sheriff
Xodó
Xodózinho
Xuxu
Xuxuzinho
Nicknames for Girlfriend
The list below contains many nicknames for your beloved girl. Affectionate nicknames for your girlfriend, funny, sarcastic nicknames, cute nicknames, nicknames in Portuguese and English and many others. I hope you enjoy the list of nicknames for your girlfriend in this article.
Baby
Barbie
Baby
Bibi
Ember
Beh
Tick
Chatinha
Chiqui
Chuchuzinha
Complicated
cookie
Lady
Delicious
Delicate
Goddess
Diva
Crazy
Dona
Heated
Star
Everything
Cute
Gatona
Cute
Happiness
Joy
Jubiruba
Lovinha
Suitcase
Crazy
Marrentinha
Honey
Meow
Mimadinha
Mimosa
Mozi
Woman
Muse
My Love
Mômo
Ninfo
Nutella
Clown
Pandinha
Paranoia
Little
Piguixa
Pink
Pitiica
Flea
Queen
Rose
Sapeca
Sexy
Sun
Sunshine
Auntie
Vidinha
Spicy Nicknames for boyfriend and girlfriend
Delicious;
Delicious;
Wanton / Wanton;
Furious / Furious;
Drilling;
Yummy/Hotty;
Hottie / Hottie;
Witch;
Tchutchuquinho;
Bunzunzunzinho;
Blouse;
Chonchon;
Bizinha;
Totozu;
Bizuca;
Chuka;
Bofe;
Ricardão;
Naughty;
Dog;
Delicious;
Big dog;
Black man;
Captain;
Firefighter;
Teduzo;