Ever wondered how to create creative usernames? Looking for a list of tips for creating great usernames for games, website registrations, emails and more? In this article we will share tips on how to create creative names and a complete list with more than 1000 names.
Creating a creative username
A username is very important, I personally prefer the old name with some acronym of special meaning. I myself have used the nickname and user kevinbk since childhood in all my accounts or variations when it is not available.
Of course some prefer nicknames, creative and cute names, robust names, names that attract attention, names of beloved characters, mythological creatures, robots, adjectives and others. In fact, the best creative username is the one you choose.
Here are some tips for creating creative usernames:
Play with your name;
Merge two words you like;
Combine your name with something you like;
Add a favorite number that is easy to remember;
Combine a hobby with an adjective;
Use name generators;
Use a word + phobia;
User variations and names of Super Heroes;
Prefer short usernames;
Do not use official, this is ridiculous;
Use the same username on all sites and social networks;
If it is not available, add something to differentiate it;
Do not use underline in usernames, prefer to use dashes;
Do not use your full name or parts of your address or phone number;
Do not use your email username;
Do not use the same username and password combination in financial accounts;
Don't choose a very strange username;
Do not choose a username that provides clues about your passwords;
Choose a username that is appropriate for the type of account;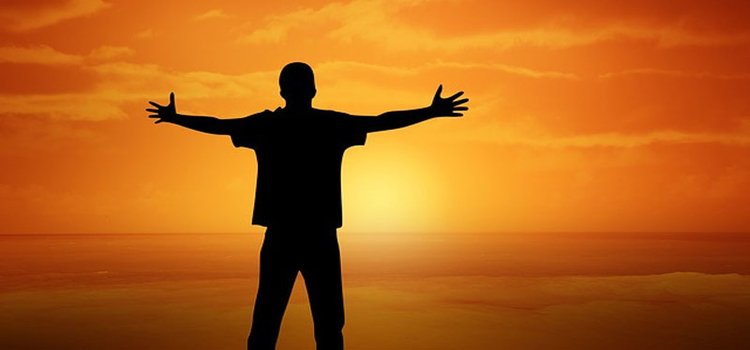 Word List for creative usernames
The list of words below can help you create creative usernames:
Abortive
Accidental
Acoustic
Diamond
Aggressive
Amazing
Ambitious
Funny
Apathetic
Assortment
Axiomatic
Belligerent
Bizarre
Bloody
Blue
Rude
Protuberance
Occupied
Right
Cold
Closed
Condemned
Crazy
Cult
Heavy
Daffy
Moist
Debonair
Delicate
Detailed
Didactic
Disgusted
Disappointed
Bored
Dusty
Edible
Electric
Charming
Equal
Up until
Exclusive
Faded
Fallacious
Fantastic
Fascinated
Fat
Weak
Female
Finicky
No flaws
Forgotten
Freezing
Furry
Lucrative
Gigantic
Green
Credulous
Gusty
Harmonious
Horrible
High
Highfalutin
Historic
Holistic
Hysterical
Impossible
Instinctive
internal
Tired out
joyful
Happy
Judicious
Jumpy
Juvenile
Kaput
Worked
Nice
Literate
Cheered up
Loutish
Macabre
Maddening
Magenta
Majestic
Married
Tame
Military
Miniature
Natural
Indifferent
Obese
Open
Common
Widescreen
Allowed
Phobic
Physics
Nice
Possible
Prickly
Psychotic
Quixotic
Rare
Remarkable
Fair
Sparkling
Shivering
Small
Solid
Sparkling wine
Spooky
Stingy
Stormy
Striped
Successful
Great
Taboo
Tenuous
Thoughtless
Disarmed
Wore
Vivacious
Volatile
Cautious
Weak
Young
English creative usernames
Abashed
Ablaze
Able
Abounding
Absorbed
Abundant
Acidic
Ajar
Alert
Angel
Angel
Angel Girl
Angelic
Angry
Aquatic
Arrogant
Automatic
Awesome Chocolate
Baby
Beautiful Brutal
Beauty-Fool
Bee Gray
Befitting
Beneficial
Better
Bewildered
Billowy
Blossom
Born-Confused
Brainy
Broken
Bubbles
Bubbly
Buggy Peace
Bundle Of Love Solid
Buttercup
Butterfly
Butterfly Silly
Calculating
Capable
Charming
Chemical
Cherub
Chief
Crying
Curious
Curly
Cute Sugar
Cutie Pie
Cyberking Bubbles
Dashing
Dead
Deafening
Dependent
Deserted
Determined
Dimples Muffinhead
Direful
Dog
Doll
Dolly
Doubtful
Early
Earsplitting
Economic
Empty
Encouraging
Enormous
Envious
Erect
expensive
Exultant
Fairy
False
Far
Few
Fierce
Flat
Flimsy
Fortunate
Frightening
Future
Futuristic
Gabby
Garden Heart
Gaudy
Gifted
Glimmer
Goodatthis12
Goodbye Twin
Free
Groovy Angel
Gruesome
Guillotine
Hallowed
Heavenly
Helpful
Hilarious
Hollow
Honey
Honey
Honorable
Hot
Hug Hello
Husky
Icy
Ill-fated
Ill-informed
Impolite
Incredible
Inexpensive
Inquisitive
Lame
Lil
Little
Little Miss
Lolly
Lonely
Longing
Loud
Lovely
Low
Magical
Male
Maniacal
Manic Psycho
Mare Beloved
Marshmallow
Max Angelberry
Memories
Milky
Mr.Silky
Muddled
Mundane
Murky
Naive
Needless
Next
Ninja Pretty Law
Nippy
Noiseless
Nondescript
Onerous
Opera Of Dreams
Orange
Outgoing
Oval
Overwrought
Parsimonious
Pathetic
Peaceful
Periodic
Perpetual
Piggy Cyberwarrior
Pink
Polite
Possessive
Pretty
Previous
Pricey
Princess
Princess
Protective
Psychedelic
Public
Puppy
Pushy
Redundant
Relieved
Rich
Romeo Pie
Royal
Viral Ring Rumor
Same
Shimmer
Shop Hi
Shy Doll Rooster
Silly
Smelly
Snowflake
Sparkles
Sparkly
Spiteful
Sprinkles
Squalid
Squirrel Nuts
Staking
Standing
Star Shadow
Sugar
Superb Guy Blossom
Shallow
Sweet
Sweetie
Sweetness
Sweltering
Symptomatic
Taste Forblues
Tasteful
Tech Bro
Technophyle
Testy
The Prophet
Thinkable
Tidy
Tigger Fresh Cutenes
Towering
Trite
Troubled
Truculent
Undesirable
Unwritten
Useful
Utopian
Verdant
Voracious
Warsyndrome
Wealthy
Weary
Whimsical
Wide
Wide-eyed
Wild Bornbubbly
Wistful
Witch
Work Of Holly
Zonked
Creative Usernames for Instagram and Tiktok
The user names below I believe fit perfectly with social media accounts like Instagram, tiktok and facebook. That is up to you to decide ...
adventurecable
adventurework
adventureyo
alienboat
aliencircuit
alienhost
alienmator
amberflock
ambermoth
amberswarm
anonineer
antihopper
antimodule
antiorder
antirigger
aquacrossing
aquakeep
astecaplaza
aztecink
atomblab
atomicash
atomijourney
atomimap
atomiware
atomport
atomster
azblab
azframe
azkin
azrunner
azureboss
azuremator
babblecase
babbleflight
babblemaven
battleator
battlecrew
battlefeed
battlerain
battleserv
battleset
bitdo
bitineer
bitique
bitlink
bitsage
bityo
blackcruiser
blackndo
blackport
blackpro
blackshark
blacktique
blognik
blogserv
bluemerchant
blueplaza
bluestar
brightcat
brightchilla
brightharbor
brohouse
bronzefire
bronzemonger
bronzeroller
bronzewright
bronzezzle
browncraft
brownium
brownshelf
browntide
bubblement
bubbleurbia
buzzery
buzzget
casualcove
casualloft
codecada
codemonitor
codestream
cogid
competedock
competenik
consoleshop
contraery
contrahorde
contraney
contraport
contrashop
copperloft
copperology
coralchart
choir
coralvine
crimsondigita
crimsondog
crimsonnote
crimsonplaza
crongang
cronhost
cronkeep
cronplex
cronspace
cyanloop
cyansquawk
cyantrail
datachief
datastate
digimarket
digispace
digiswarm
droidtoken
dynagraph
dynarange
bang
bang
etcosm
etrange
faace
facube
fixeamigo
fixepro
fixeserver
flipmason
flipzzle
funchart
funnic
gabcube
gabport
gabswarm
gabwire
gameroad
gamestation
gigaschooner
gigaseller
gigazone
gingersloop
goldmbo
grayary
graydrive
grayland
graymart
graymator
graytect
greencase
hackace
hackclub
hackero
hacktory
hazelgaggle
hazelizer
hazelmantis
hazeltory
hazelville
incabin
swollen
outraged
indignadoopoly
indignadostream
indigopath
infoage
infodock
ionform
iongaggle
iongroup
ionoutlet
jadecat
jadefire
jadeify
jadeline
jadetag
jumbpflash
jumbphound
jumbpology
jumbpshark
kaboat
kagang
kaizer
kariver
kaserv
kibot
kiify
kingbridge
kingchief
kiovator
kivant
linkchilla
linkcurl
linkfire
linkique
linkstore
lusodigita
lusomob
lusopod
manbit
manclub
mancube
manfoundry
manherd
keep
manoream
manowolf
manozoom
manwolf
matchpack
matchtag
matchtour
megaschooner
megateam
megatown
myery
meuzoom
microitect
micromiller
minicrew
mmoero
mydigita
mymantis
mymap
mypilot
myprint
myworks
niccraft
nicrunner
nicyo
niczone
objectba
objectcycle
objectroute
objectyo
objectzu
orangemill
ovniclub
ovnifire
ovniidian
ovniorder
ovnipal
palfrigate
paliance
palopolis
palrange
paltweet
picoload
pinkgroup
pinkique
pinkitect
pinknic
pinkpass
playalizer
playgraph
playroad
playstore
pthopper
ptsphere
purplecycle
purpleeria
purplefly
purpleize
quaalizer
quabucks
quafox
quamap
quamiller
rambotory
redcycle
redjourney
redmob
redney
riffcrop
riffgraph
rifficon
riffzone
robotation
robotline
robotpride
robotsetter
silverbaron
silverbug
silvercoin
silverdom
silveroptic
simcase
simloft
simmechanic
simmiller
simpad
skaba
skaopia
snapcash
snapjourney
strategymajor
techarray
techcada
techsphere
telecard
telechart
telehornet
teleize
telemite
terminatorify
tonydock
tradecruiser
tradedeo
tradeloot
tradeteam
translator
tribowheel
tribozu
tugaflock
tugagator
tugaicus
tugajo
tugasmith
twiforge
twifunds
twislot
ufopath
urraency
urrafrigate
urraism
urraline
urraopia
urrarain
urratechnica
urraware
usergraph
vanjo
vanrain
vanspan
venturegator
ventureline
venturemodule
videoicon
videoroller
videoshark
videosrc
vifan
vinik
viriatoant
viriatoery
viriatoware
whitehold
wikipillar
xihopper
xihound
xiuinero
xiutroop
xiuunit
xiuwasp
yateam
yellowgram
yellowhopper
yellowity
yellowterium
yoius
zulubus
zulucat
zuluframe
Invented creative usernames
Juze
Panz
Garmant
Jaenz
Dinnem
Yogu
Salado
Pensil
Hazzel
Track
Carra
Narral
Cubim
Dangoh
Jutih
In
Ku
Nonk
Odam
Dilph
Nazo
Kurril
Norrak
Canga
Zagah
Kom
Act
Ibil
Jos
Ikom
Mo
Narrates
Modu
Terlaq
Vote
Nuvra
Betek
Talam
Terli
Noti
Glasem
Lovis
Votath
Noopis
Nuzil
Lugoth
Morol
Ravim
Luvos
Luvil
Creative usernames for games
Abaelian
Abayvudd
Abedrili
Abuli
Aceared
Acciania
Acoendra
Acorewiel
Adeade
Adigolath
Adrausa
Adrealian
Adwaev
Adwaremwen
Adweridan
Aerraclya
Afeillan
Afelig
Afelird
Afille
Agreanyth
Agrilirith
Airenna
Alerissi
Alilacan
Almarath
Aloathien
Araleron
Ardevon
Asach
Asaliwyr
Asareg
Aseaseth
Asille
Astomanydd
Auwia
Bigoric
Bresien
Bryniel
Cadaelith
Cadalirith
Cadelath
Caderind
Caderra
Cadienidd
Caovudd
Caytlan
Cerip
Chalered
Chardokoth
Choeloth
Cirannor
Cralisa
Criresh
Cruri
Cygord
Dalar
Dridda
Driec
Dwep
Dwerralle
Edardolith
Edilakath
Edohahar
Elalekoth
Elosien
Elyw
Eowaleni
Eowalikon
Eowarewan
Eoweradith
Erekon
Erohawyn
Etaremwen
Eteinia
Eterikoth
Ethac
Ethirekith
Etysean
Falikon
Felaweth
Fohaf
Fralekon
Fralelin
Frelac
Frelam
Frelikoth
Frerade
Fromakin
Frudus
Galarelith
Galerrawien
Gethien
Gigog
Gigolin
Graredon
Grelibaen
Gromabaen
Gryni
Gweanad
Gwigowin
Gwili
Gwilimeth
Gwilithien
Gwoacan
Haaycia
Haidda
Haindra
There is a
Heniel
Heriv
Hilgert
Hluthar
Horen
Ibeassi
Ibendan
Iberahan
Iberirid
Ibissi
Iboharon
Ibynia
Ivaen
Jerarenwan
Jeroaria
Kaalenad
Kaarelle
Kaedriric
Kaiel
Kedelared
Kedilakoth
Kedobaen
Kedohas
Kelen
Khaled
Lararesa
Larerig
Laymeth
Laytlan
Leathien
Legaelin
Leginna
Legoanidd
Lirahar
Lotheade
Lothendav
Lothigotram
Mirawen
Mirerrarwen
Mirieb
Mirokith
Nyderamma
Nydith
Ociader
Ociremeth
Ocygord
Olaonna
Oliavudd
Olirekor
Oloede
Onadia
Onoari
Onoecien
Prirap
Prorekith
Qilalath
Raliloth
Raop
Rerican
Rerrawan
Saetha
Sered
Sevalekin
Sevalend
Sevardotlan
Sevaykon
Seveveth
Sevoedda
Sevokon
Sevowyn
Siadric
Taen
Telia
Thalelian
Thalep
Tharebaen
Thauc
Thering
Therradien
Thilali
Thiralith
Tot
Tridith
Troiviel
Ulausien
Ulean
Ulendathiel
Ulerraviel
Umeannor
Umiehar
Umiliria
Uneandra
Unelanwan
Broom
Vilinn
Voider
Weannor
Werid
Werilin
Wiceradon
Wicigo
Wicilallan
Wicydus
Ybardop
Ybardotlan
Yealia
Yoikath
Yomamond
Yuri
Zalicia
Zondan